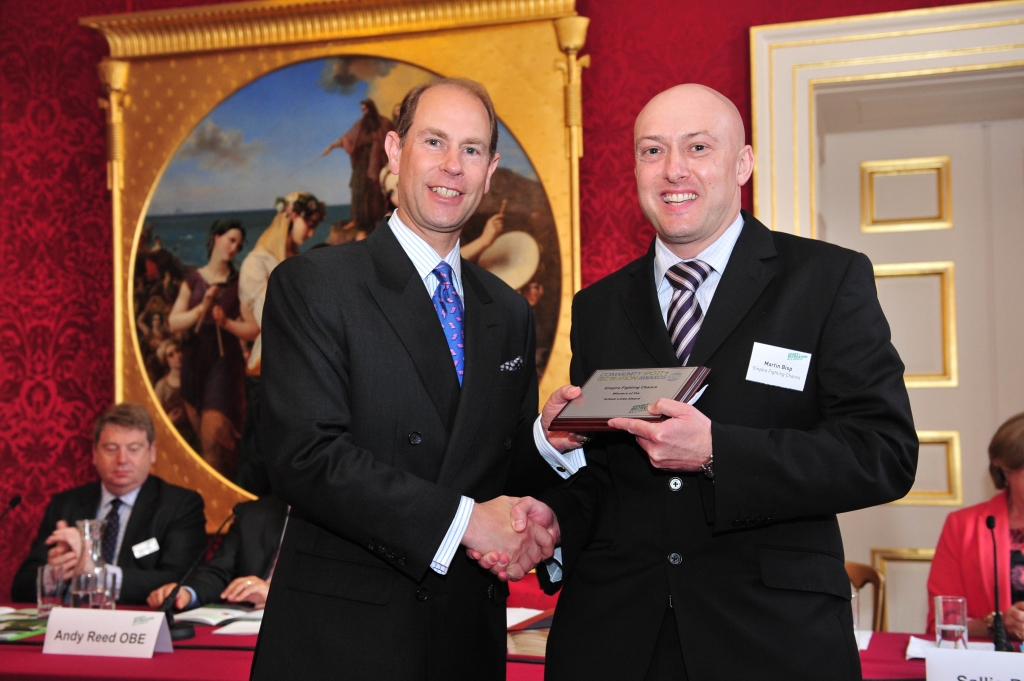 The fantastic work of Empire Fighting Chance has been recognised in the Sport and Recreation Alliance's Community Sport and Recreation Awards.
The Alliance's President, HRH The Earl of Wessex, presented the charity with the School Links award at a ceremony in St James's Palace in London on Wednesday 9 July.
EFC work with over 200 seven- nineteen year olds every week through their alternative education and boxing/mentoring programmes which re-engage pupils at risk of exclusion and improve their academic achievement, behaviour and social development.
The judges were blown away by the incredible results EFC have achieved with these young people through their programmes. 89% of participants remained in education after EFC's intervention, 78% of targeted young people who were committing antisocial or criminal behaviour are no longer causing either, and a staggering 98% said they felt fitter and better about themselves.
Sallie Barker, Interim Chief Executive of the Sport and Recreation Alliance, said:
"Links between sports clubs and schools are a great way to get children enthusiastic about physical activity at an early age and ensure that they will become happy, lifelong participants.
"The wonderful work of Empire Fighting Chance shows that these links can also be much more than that – helping children from all backgrounds to not only have a healthier future, but a brighter one too."
Martin Bisp, Co-founder of Empire Fighting Chance, said:
"We are very excited to have won this award. We started our programme as a local intervention to stop two teenagers dealing drugs in a local park and have grown to now work with over 200 young people a week across Bristol.
"Our future plans include creating Bristol's first sports led social hub and continuing to our deliver education and employment courses. Finally we intend to expand our mental health intervention service and give everyone a Fighting Chance."