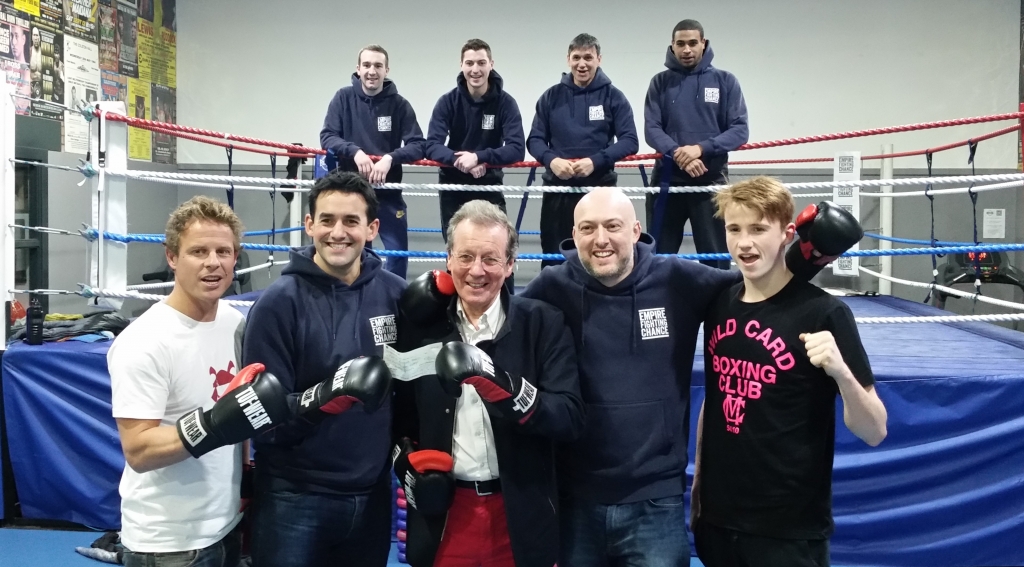 We are delighted to announce that Empire Fighting Chance has been awarded £285,000.
The total amount is made up from two successful funding applications – £210,000 from the Big Lottery Fund and £75,000 from the Esmee Fairbairn Foundation.
These hugely significant awards are the culmination of an extraordinary 12 months for the organisation kick started by the successful community asset transfer of the old Mill Youth Centre site in Easton. The awards will help the charity to continue its vital work improving the health and wellbeing of some of the most vulnerable in society.
Speaking about today's announcement Co-Founder of Empire Fighting Chance Jamie Sanigar said:
"The work we do here has already had some remarkably positive impacts. The funding from the Big Lottery and Esmee Fairbairn is fantastic recognition for the broad range of work that we do. Empire Fighting Chance is concerned about the whole person – whether that is mental, social or personal wellbeing, we help individuals get back on track – whatever or however their individual challenges present themselves.
"There are so many examples that describe the work we do, but one that particularly stands out for me is a teenage girl that first came to see us a couple of years ago.
When she first came she was scared to leave the house and had to attend initial group sessions with a learning mentor from school. She was extensively self-harming, suffered from severe anxiety, and reported she had no friends, very poor self-esteem and self-confidence. She worked with us intensively over a two-year period and has now stopped self-harming and reduced her anxiety levels to the point where she can self-manage. She has passed her GCSEs and gained a Peer Mentoring Qualification, joined college and has a large friendship group. During the summer, she comes back to us to help deliver sessions to other young people"
Martin Bisp also a Co-Founder of Empire Fighting Chance added:
"This amount of funding from the Big Lottery and Esmee Fairbairn Foundation really helps to safeguard the immediate future of the charity.
But safeguarding the future sounds so bland – what it really means is that we can continue to help some of the most distressed and troubled young people in our city. It means fewer incidences of anti-social behaviour, self-harm and attempted suicides.
It means we can help people get their lives back."
Bristol Mayor George Ferguson was also present at today's announcement. Ferguson helped complete the community asset transfer of the old Mill Youth Centre site, enabling Empire Fighting Chance to have a permanent home.
He commented:
"I have huge respect for the great work that Empire Fighting Chance do in the community, helping young people into worthwhile lives, and am delighted that they have received this funding to enable them to punch yet further above their weight!"