Welcome to our HELLO FUTURE blog! HELLO FUTURE is our Careers and Boxing programme, taking a more dynamic and inspiring approach to supporting young people on their journey to fulfilling employment, and a brighter, healthier future.

We kick off by celebrating the crucial role our local employer partners play, with a spotlight on Hilton Careers Month and our fabulous friends at Doubletree Hilton, Bristol.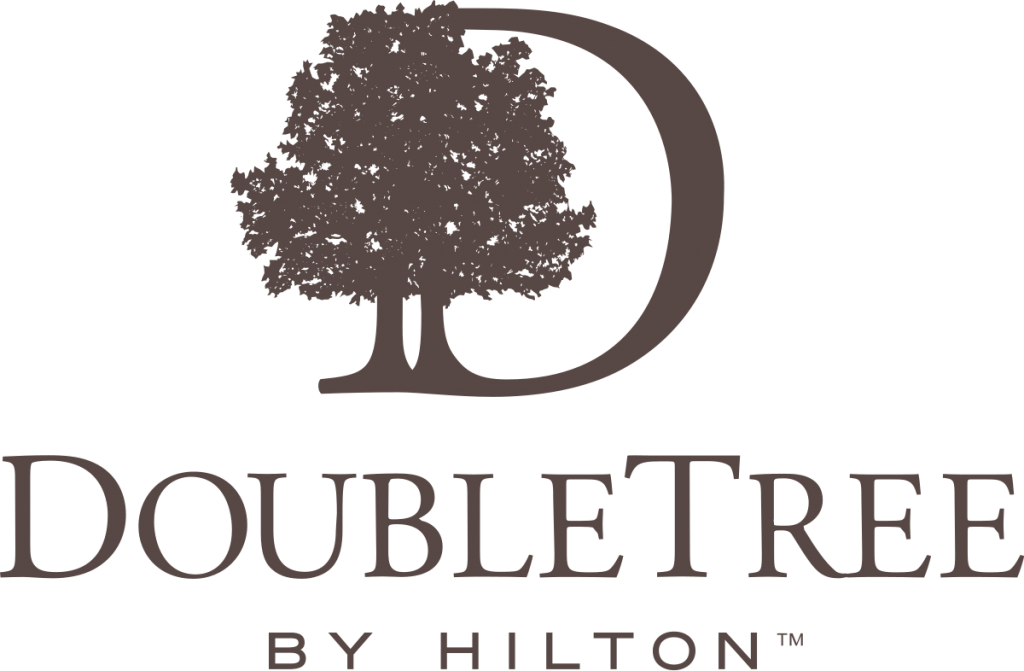 We believe that a young person learns more about the world of work, and what they want (and don't!) from a career, in an hour spent in a real workplace, than almost any other 'traditional' careers activity. Doubletree Hilton recognises this, and together we have created opportunities for over 30 young people to get insider industry knowledge and practice key hospitality skills through:

• Access-all-areas tours and meeting employees to learn what goes into making an international hotel tick

• Cookie Sundae Challenge – working with the Head Chef to create an ice-cream sundae masterpiece – and of course taste-testing if afterwards – the obvious highlight!

• Customer Service Workshops – young people learnt strategies for dealing with those tricky customers and practiced handling complaints. They were experts by the end!

Most recently, we are proud that one of our very own young people secured his first ever job as a Restaurant Attendant in the hotel's beautiful Kiln restaurant. Nathaniel (16) came to Empire Fighting Chance wanting support to get a job but not knowing where to start. He had weekly 1-1's with our Careers Manager to develop job search skills, perfect his CV and prepare for interviews, with additional valuable insights and coaching from James, Head of HR at Doubletree Hilton. Nathaniel nailed his interview and is now 4 weeks into his exciting new job. We continue to support him as he adjusts to his new role – well done Nathaniel!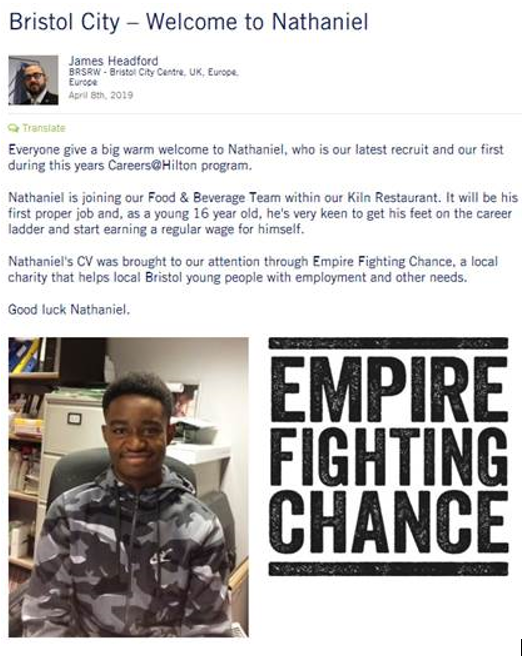 • If you are a local employer and would like to inspire Bristol's young people towards a brighter career OR

• Know a young person aged 14-25 years who needs that little bit extra careers inspiration and direction (with the added incentive of some non-contact boxing thrown in!) please contact our HELLO FUTURE Careers Manager, Sharon Edwards – Sharon@empirefightingchance.org or call 0117 908 6655.