Continuing with our run of award wins, on Saturday night Shiren received her award for 'Positive Role Model for Gender' at the Bristol Diversity Awards.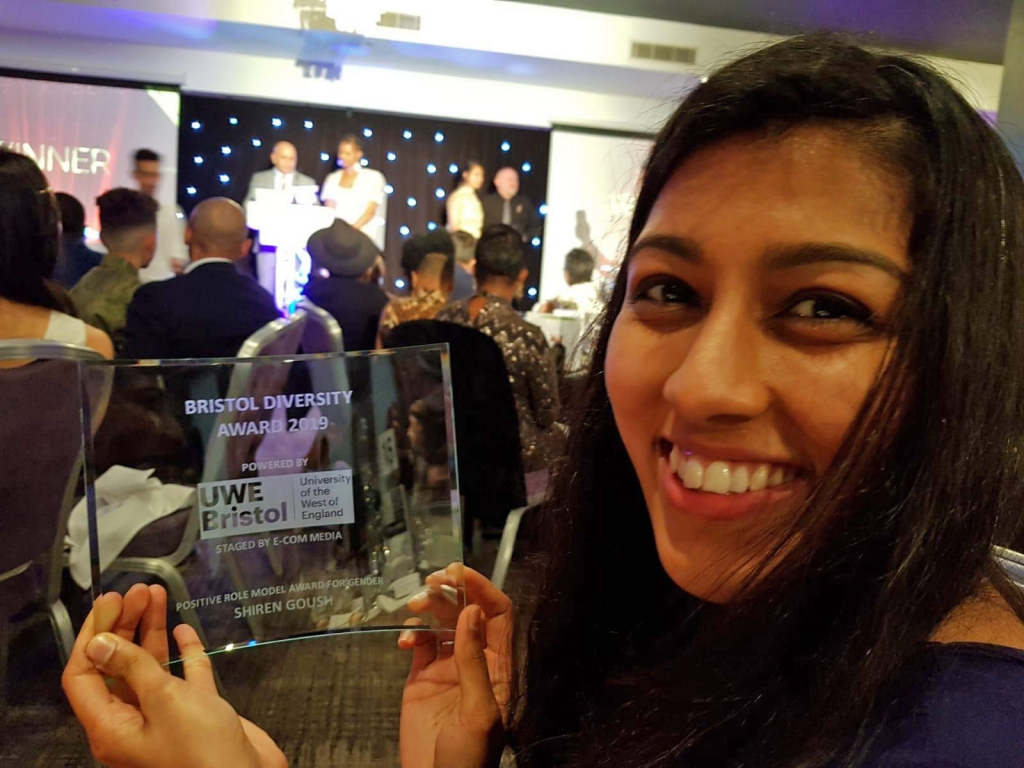 Here is her interview with ITV West, in the run up to the event.

Below are some photos from Shiren's girls session (Thursdays 7-8PM). Shiren also coaches a women's (over-21) class Saturdays 10-11AM.
We would love to include more representation from our diverse ethnicity female groups, but for cultural and religious reasons (or just camera-shyness!) this hasn't always been possible in the past. If you're willing to appear on camera, please make yourself known to your coach or send us a message!
If you would like to join to refer a young person to one of these classes, contact helen@empirefightingchance.org
Alternatively, you can just head down to the gym, but please be mindful to arrive 15 minutes before class starts.