Young people in our gym were thrilled to be greeted with a visit from Bristol Flyers basketball star Daniel Edozie last week.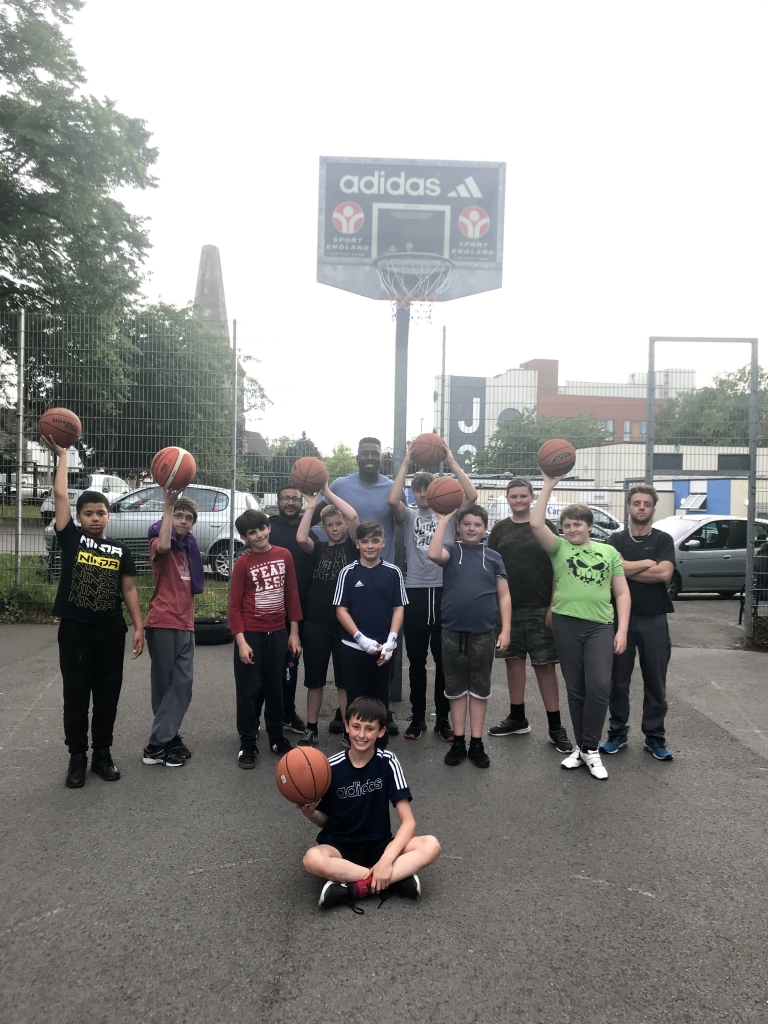 Daniel came in to speak to young people between the ages of 11-16 about his experiences growing up, and how the adversity he faced as a child including homelessness and intercontinental relocation drove him to build a positive future.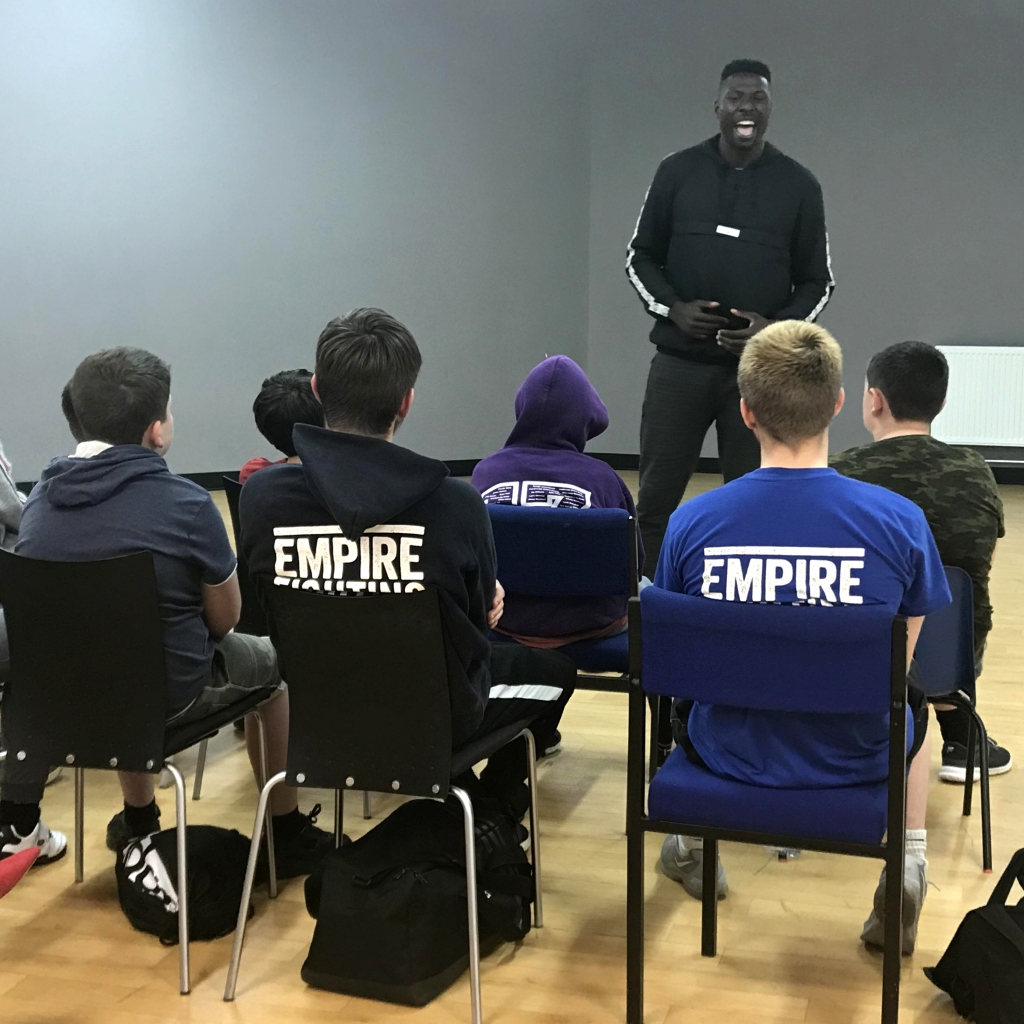 Prior to playing NCAA Division I basketball for Iowa State Cyclones in America, Daniel had to learn to overcome adversity. With the help of his foster mother, London born Daniel discovered basketball and eventually earned an athletic scholarship with Iowa State.
Now Captain of the Bristol Flyers Basketball Team, Daniel told his story to share a positive outlook and build confidence in young people. Daniel started the session by learning every person's name to instantly build a good relationship with our young people.
He encouraged them to open up, share their experiences and reminded them that it's okay to say you're not okay.
He described the moments of being alone on the street as a child with nobody to turn to, and how these toughest days actually gave him the strength to carry on and keep pushing.
Young people asked questions like:
"How did it feel growing up without a role model?" and "What was it like going from homelessness to becoming a champion athlete?"
We noticed that everyone in the room was really engaged and listened to every word. After the session our young people recalled his story and identified some similarities they face in their own lives, and the coping mechanisms which they could use to overcome the difficulties.
After the sessions they even got the chance to play basketball with Daniel and Empire Fighting Chance coaches Courtney and Zac in the courts outside – he showed them some amazing moves, enabling our young people to interact with him. Crucially, some of our more shy young people came out of their shells and it's safe to say his visit induced lots of smiles all round!
Huge thanks to Daniel for spending his time with our young people and inspiring them to strive to achieve the best for themselves, and our sincerest congratulations and warm respect to him for achieving what he has been able to, despite the adversity he faced. Such a role model!