As part of our on-going partnership with Bristol and London based coffee roasters Extract, we're joining forces to deliver a steaming hot opportunity!
Extract are offering to train young people aged 16-25 across four weekly sessions, and applicants will be learning where coffee comes from, the different drinks available and how to make them using a professional espresso machine. They will also learn what incredible customer service looks like and how to nail an interview.
As a result of completing the course, the successful applicant will be awarded a guaranteed interview with Boston Tea Party!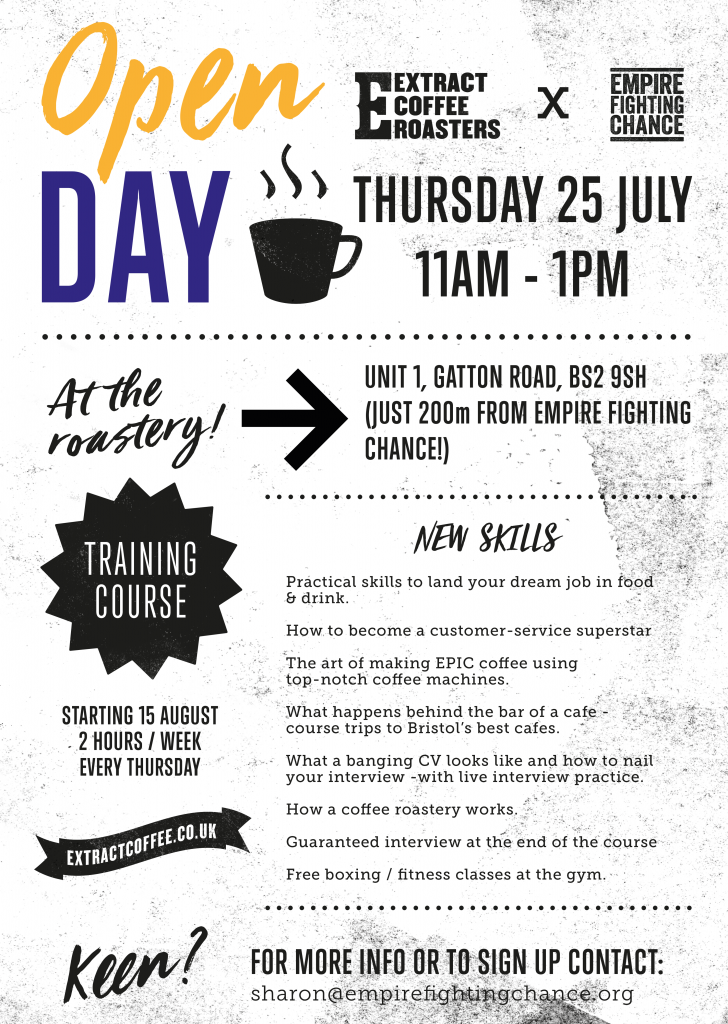 It's easy to register. All you need to do is fill in this short application form.
The course will run every Thursday for four weeks from 15 August.
Come down to the Open Day to experience what a career in coffee can do for you!