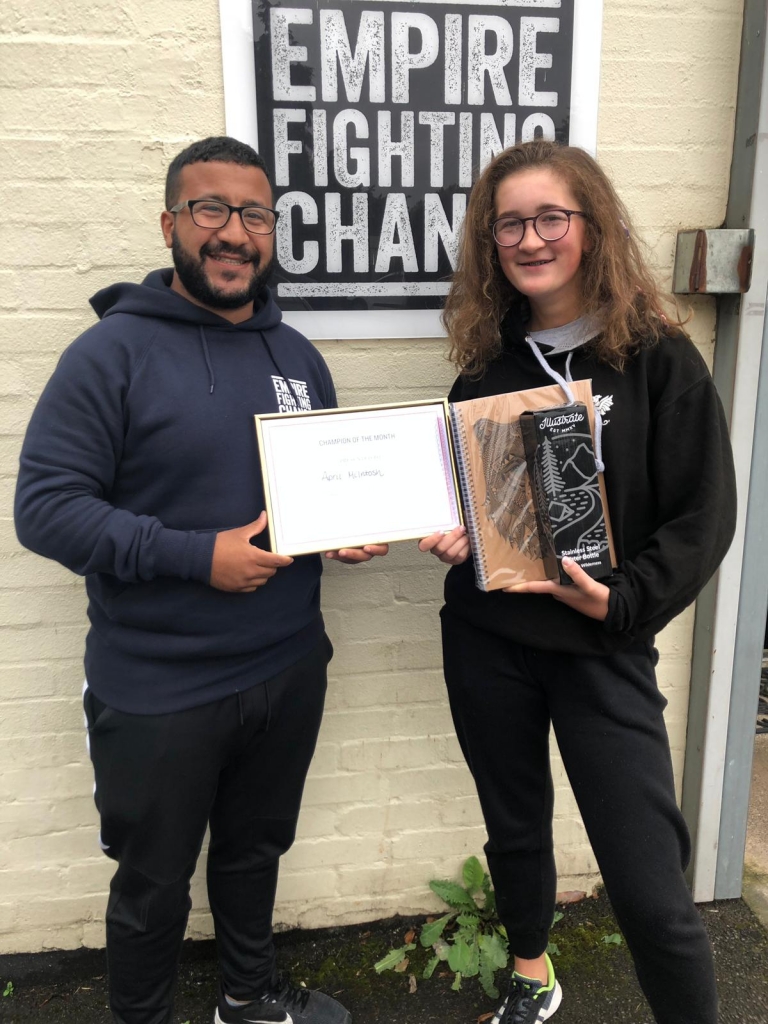 April is our Champion of the Month for September! After completing her initial 20 weeks with us, she has been doing really well in her sessions, so we were happy for this to be extended until February so she can continue to benefit from coach Courtney's sessions.
April has been coming along well technically with her boxing and learning how to communicate her feelings better at the same time, leaving her sessions with Courtney feeling like she has much more support.
I am very pleased to let you know that April is really enjoying working with Courtney who is a brilliant boxing coach and mentor. It is making a huge difference to April and I see her taking full advantage of what he and Empire Fighting Chance have to offer both in terms of the boxing training and talking through stuff that's on her mind.

April's mother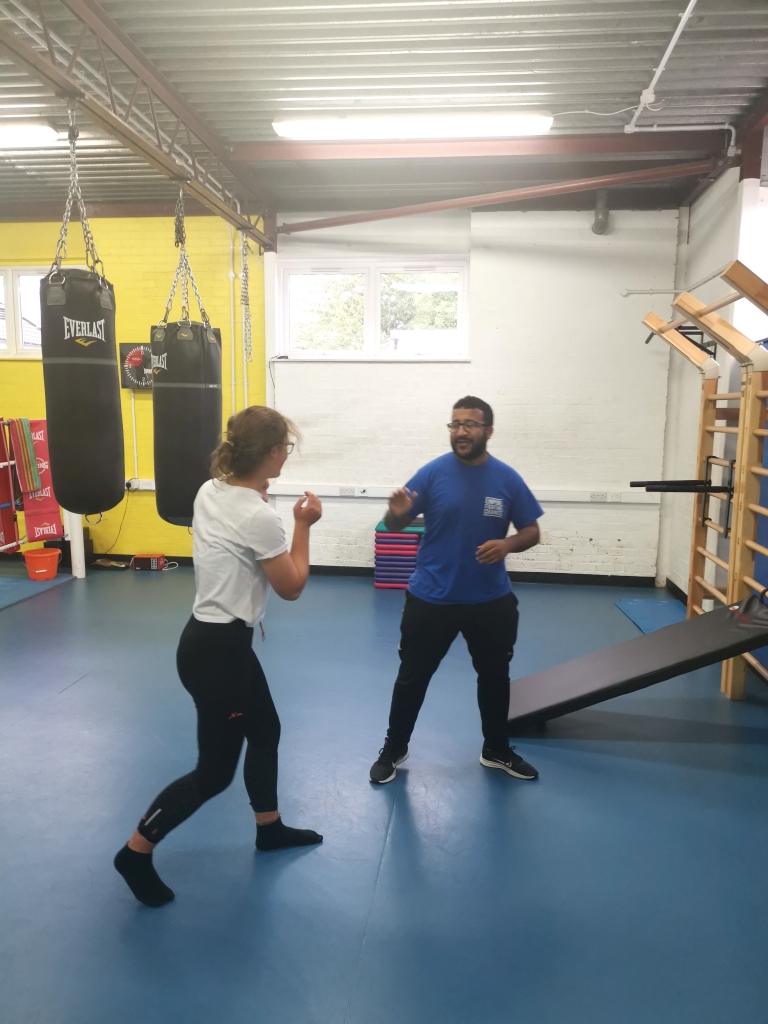 Keep up the great work April!