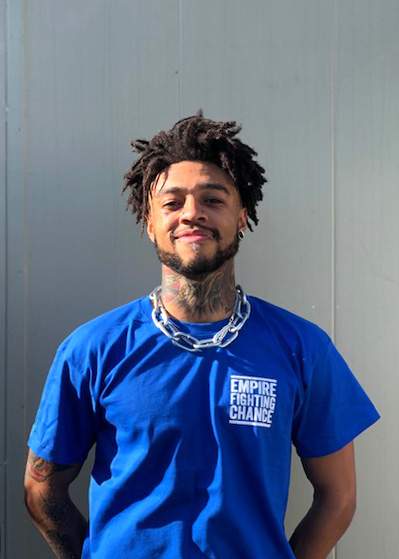 Empire Fighting Chance is pleased to announce that British alternative rap artist Scarlxrd has joined the team as a new ambassador for the boxing charity.
Scarlxrd embodies the progress that young people can make when they believe in themselves, reinventing their image and work along the way. As a 25-year old who has already tasted success at a young age, he represents Empire Fighting Chance's target demographic of 8-25-year-olds and will be considered as a role model to our community.
From humble upbringings in Wolverhampton, Marius (Maz) entered the music industry initially in the band Myth City, active between 2014-2016 before rebranding himself and going solo as Scarlxrd.
Since 2016, Scarlxrd has already achieved some huge milestones, including being nominated in the 2019 Kerrang! Awards for Best British Breakthrough, achieving over 1 million Instagram followers, and is currently embarking on a World Tour.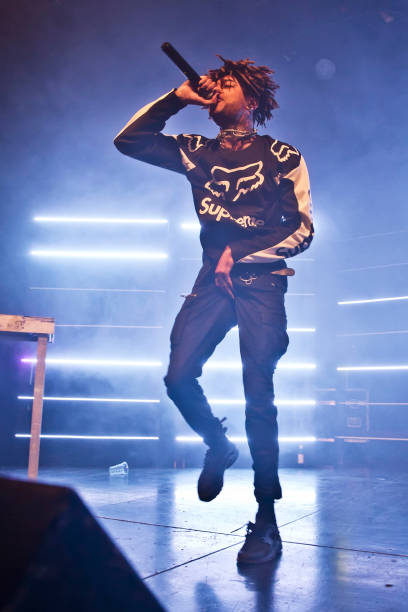 Empire Fighting Chance co-founder Jamie Sanigar said: "It's great to welcome Scarlxrd to Empire Fighting Chance as an ambassador. His breakthrough on the world music scene has brought with it a huge fanbase and I hope working together we can continue to raise the awareness of our charity's work. We look forward to collaborating on how we can both support and inspire the next generation of young people."
"The work Empire Fighting Chance are doing with the kids in the gym, is helping to shape and change lives! Anything we can do to elevate that, is doing the right thing! Helping kids live their lives like champions!"

Scarlxrd
Overcoming deprivation
In 2015, Wolverhampton was voted one of the 20 most deprived areas in the UK, ranked 13th for education deprivation, eighth for income deprivation and sixth for employment deprivation. Empire Fighting Chance was born on the streets to fight the impact of deprivation on the lives of young people, making Scarlxrd a natural fit to inspire young people to believe that they can overcome their challenges and achieve success.
Contact kane@empirefightingchance.org for more information.