We are back for the Christmas break and ready to go again in 2020, with a feature in The Guardian about our work setting us up nicely for the New Year.
Click the image below to read about the positive work that we do and the impact that it has had on George Silva, 17.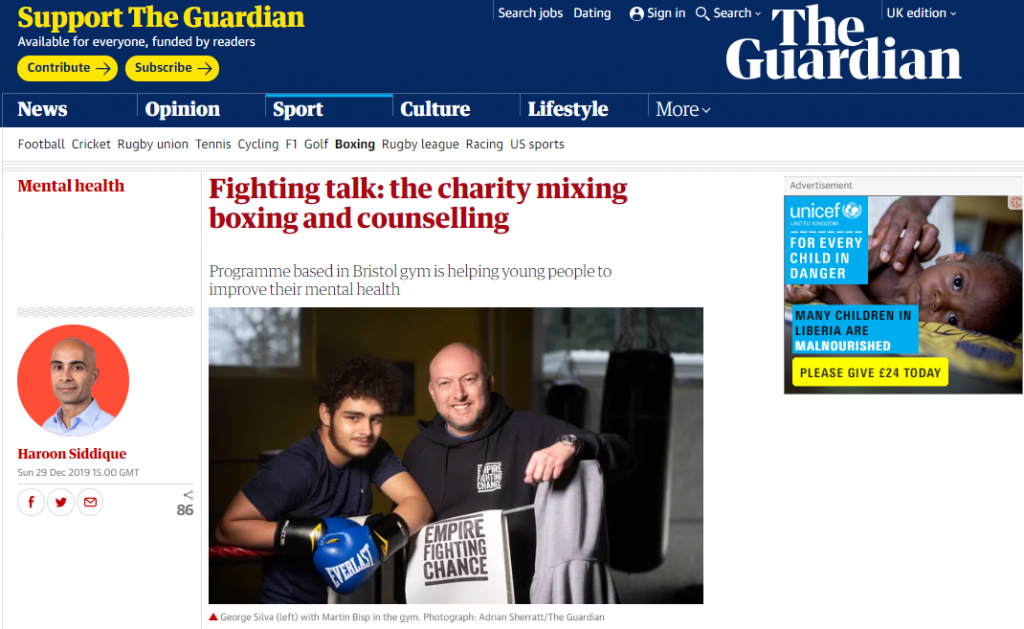 Thanks to Haroon Siddique and The Guardian for featuring us.