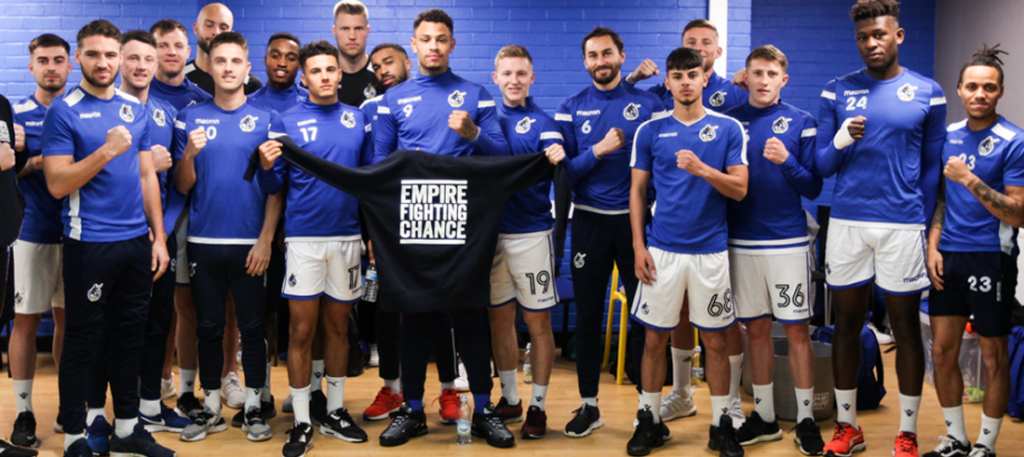 The Bristol Rovers first team joined us at the gym to be put through their paces by members of the Empire Fighting Chance team Dan Smart, Jamie Parry and Courtney Young.
As one of Bristol Rovers official charity partners for the year
we offered the chance to train in our famous Easton gym and witness the pictures of our many champions. The brilliant session cemented our close relationship with the football club and it's fantastic Community Trust.
Here are some photographs from the session, with all of the Rovers squad putting in the graft!
We look forward to welcoming the squad back to the gym soon and wish them the best of luck for the remainder of the season.