From Sunday 27th April, the day the London Marathon would have taken place, join the rest of the UK for the 2.6 Challenge.
The 2.6 Challenge can be any activity you like – from running 2.6 miles to holding an online workout with 26 of your friends!

For more ideas on what to do for your 2.6 Challenge check out these ideas:
https://www.twopointsixchallenge.co.uk/inspiration.html

Whatever your age or ability, you can take part. After all, we're not looking for superheroes. We're looking for home heroes.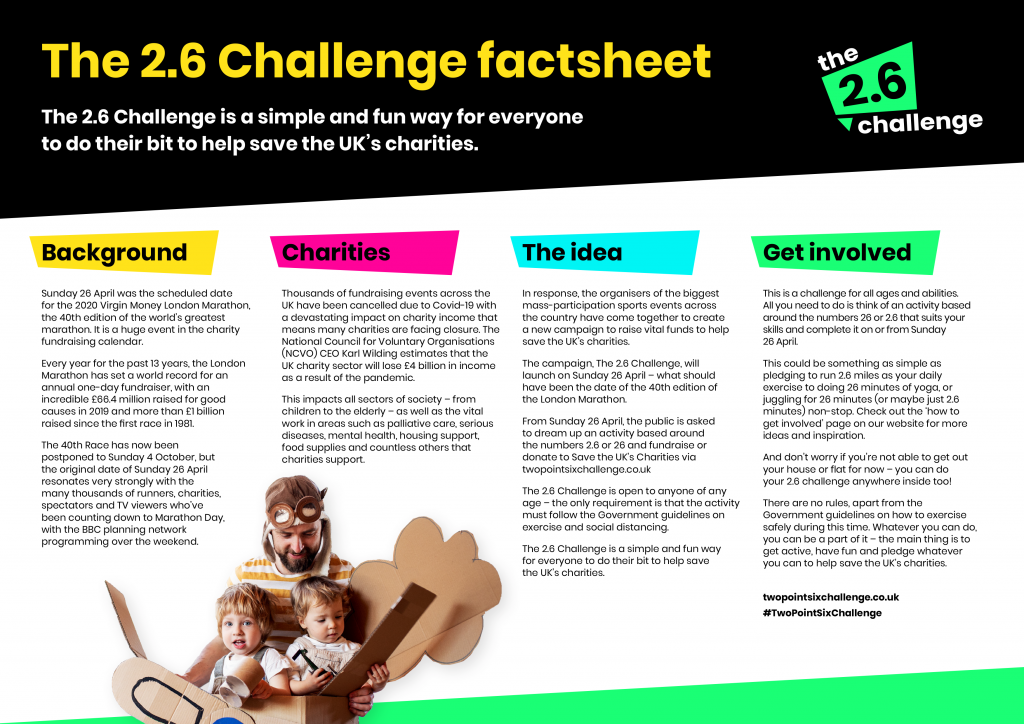 With the loss of fundraising event income, things are looking tough for UK Charities, but you can help us!

All you need to do is dream up an activity based around the numbers 2.6 or 26 and fundraise or donate what you can.

The 2.6 Challenge is open to anyone, the only requirement is that the activity must follow the Government guidelines of exercise and social distancing.

Don't worry if you're not able to get out of your house or flat for now – you can do your 2.6 Challenge anywhere inside too!
Here's how you can support Empire Fighting Chance via JustGiving, by taking on this challenge!