As lockdown measures begin to ease Empire Fighting Chance are now able to commence 1-2-1 sessions with young people outside in our Basketball court at the Bristol gym. This will enable us to focus intensively on those vulnerable young people across Bristol especially those who have struggled to engage via our remote service.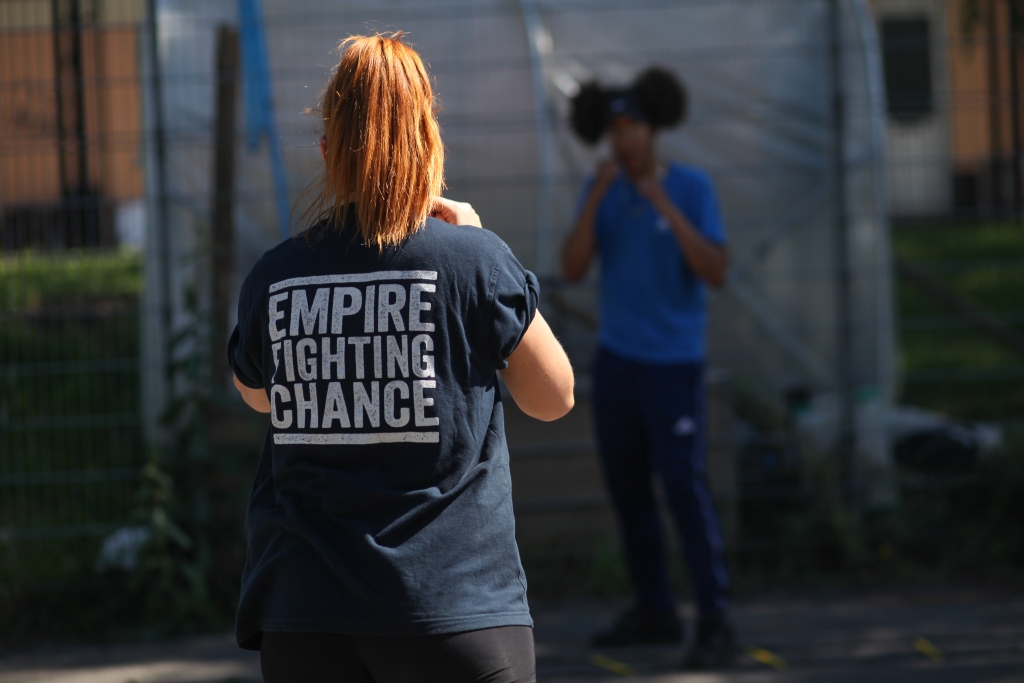 All Empire Fighting Chance staff will adhere to the current Government Guidelines as detailed below:
2M distance apart rule to be followed at all times
Court to be divided into safe distance sections before Young People arrive to manage safety
No more than 1 person through Basketball court entrance at any time
No pad work/contact
Verbal explanation of safety rules and protection available given to all Young People
Visible markers to be set before sessions to ensure area fully monitored for safety
Time allocated between sessions to enable cleaning of kit with Anti-Bacterial spray the before next session
Anti-bacterial spray, hand sanitizer, masks and gloves to be available
All shared areas disinfected regularly
If any symptoms relating to Coronavirus are displayed, immediate action to be taken, session stopped (if started) and contact to be made to the referrer for next steps.
If you are interested in a young person referral then please email us at info@empirefightingchance.org