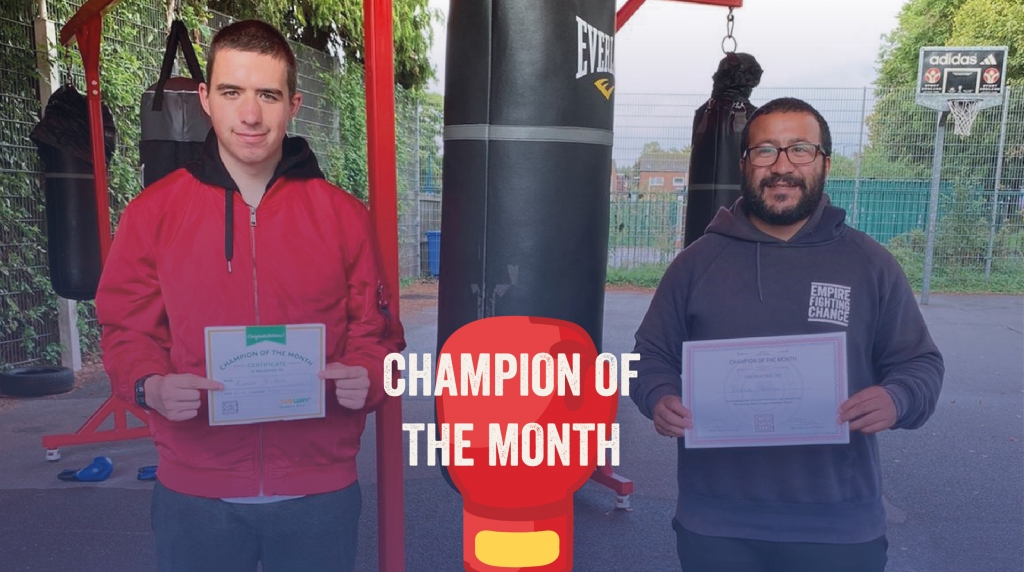 Reece is an 18-year-old referred by CAMHS as he had been struggling with violent intrusive thoughts and hears voices. He was bullied throughout his school life, had very few friends which impacted his confidence and self-esteem.
Since joining Empire Fighting Chance in May 2020 Reece has worked both remotely and then face to face with his coach Courtney forming a positive, solid and healthy relationship. Reece is our August Champion of the Month as he has:
Been able to understand and therefore manage his anger as well as deal with his frustrations better – Reece is now able to deal with situations without getting frustrated and angry. He has a more positive reaction to situations he would previously have found difficult and can cope better with disappointment.
Has got substantially fitter and lost weight – Reece is now making healthier choices with his food and exercising regularly at home.
Increased his self- confidence and self-esteem – Through physical activity his physical and mental wellbeing have improved massively. Reece is now openly able to talk about the intrusive thoughts in his head, as well as talk about other sensitive issues such as relationships and his part in approaching these in a different way.
Found his first part-time job which, even better, he is enjoying and proud of – which shows his newfound self-confidence and self-esteem.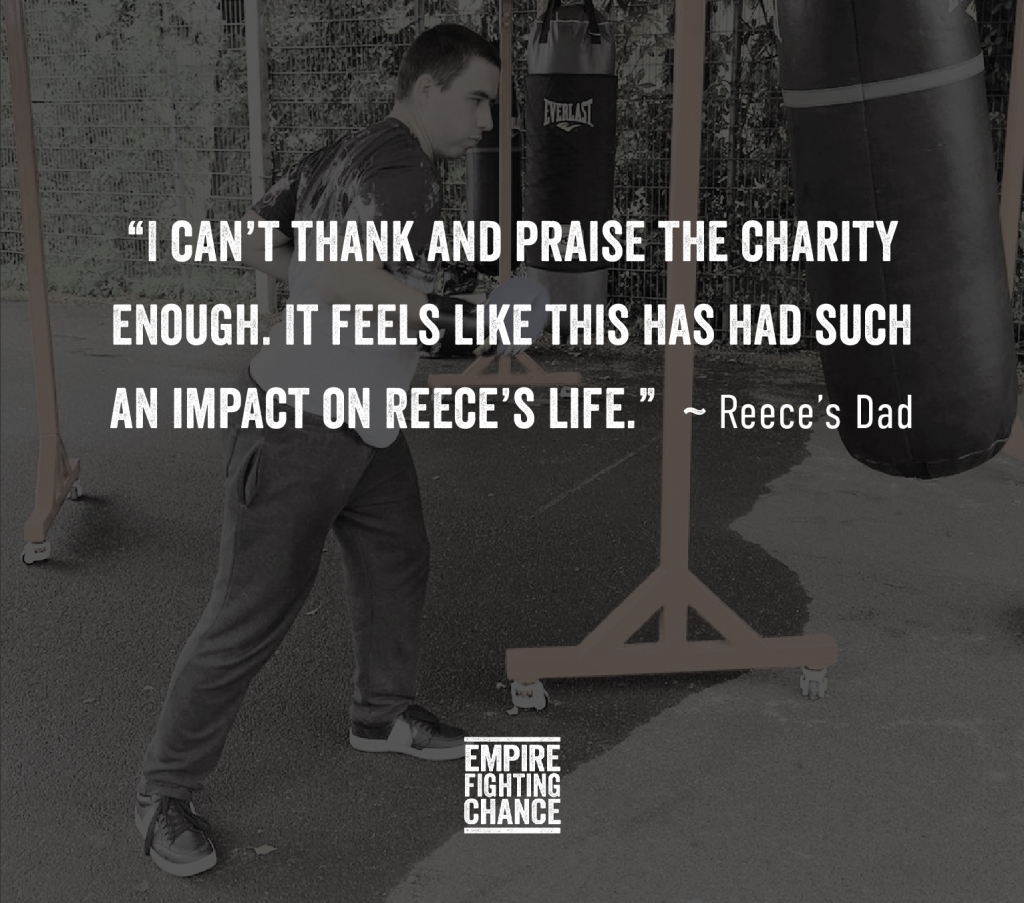 "Reece has been thriving since attending EFC, he is in a much happier and better place. His fitness is something he is really working on, and the encouragement from his coach has been extremely helpful to him. I was very sceptical about Reece starting at EFC, not being a sport person, I wasn't sure what was going to be offered, but now I can't thank and praise the charity enough. It feels like this has had such an impact on Reece's life."

Feedback from Reece's Dad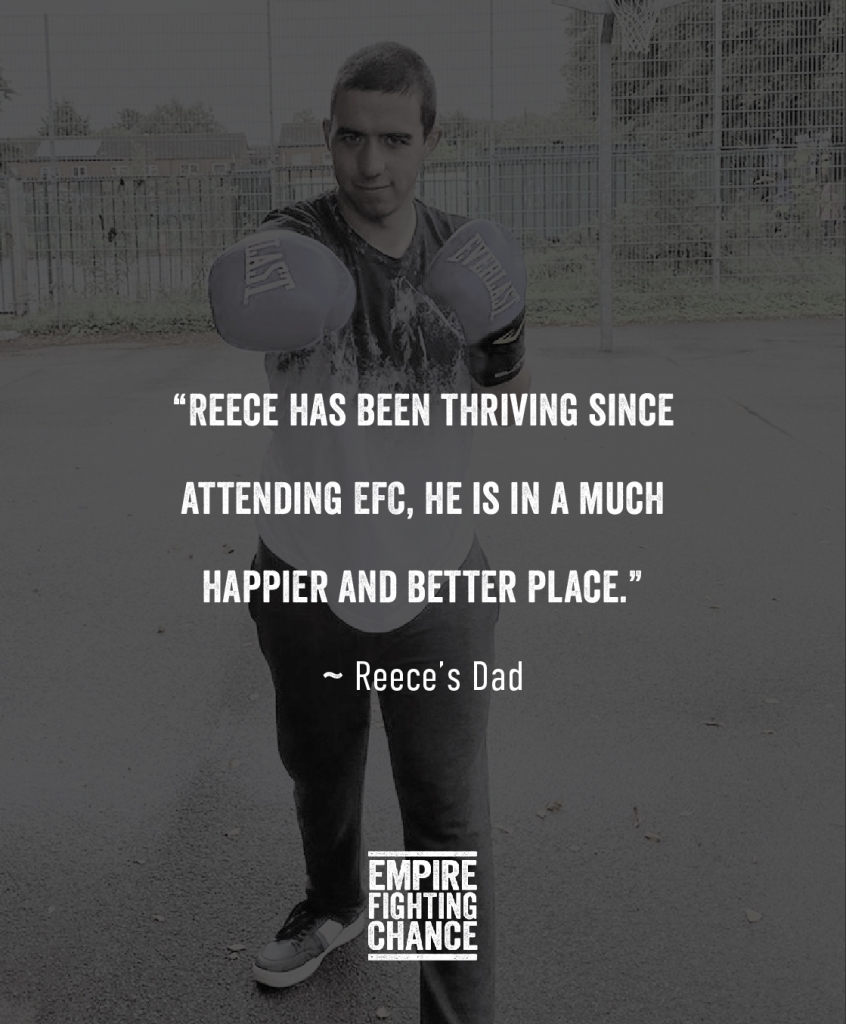 "Reece has done extremely well in his sessions with me and it has been amazing to see him grow from being quite shy on the phone in our first session to be able to hold numerous conversations and even develop the confidence to get himself a job. I look forward to seeing Reece continue his progression."

Feedback from Courtney