Archie, 18, has been working with EFC since April 2020. He came to us because his confidence had been adversely affected since lockdown began and it was starting to impact all areas of his life, including relationships in his family and in particular, his brother.
Archie was referred to EFC because he had a passion for boxing, so we worked with him to build a training programme that would help him work on his confidence, as well as providing a physical outlet for his frustrations.
Since joining us in April, Archie has progressed hugely and, as well as taking part in 1 2 1 sessions in the outdoor gym area, he's also been a regular attendee of a Strength & Conditioning evening course we are running.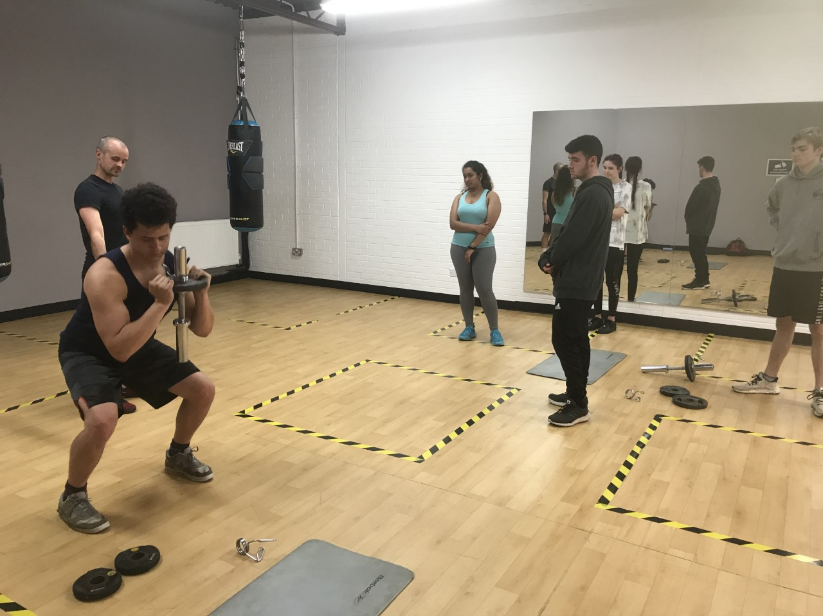 From starting his journey as a quiet, shy young man, he is now being described as being "very confident, great at working with anyone, and very sociable". Archie has also improved relationships with those around him and his mum has said:
"Archie seems to be getting so much out of his time talking to [Coach] Ben and will fully engage in each session.  He had been feeling really lost since the lockdown and to have this opportunity to have sessions with EFC has been just brilliant. This is a fantastic step for him to have this opportunity twice a week.  I am so grateful for the work EFC are doing with my boys".
Throughout his sessions with EFC, Archie has spoken with his coach, Ben, about his relationship with his brother, which is a perfect example of the way we work at EFC. Our aim is to complement the physical grit of boxing with therapy so that we get to the root of the cause. People need to let out frustrations in the first instance, but unless the issues are resolved, it just builds up again. His coach, Ben, said:
"Quite often myself and Archie will extensively discuss a variety of different subjects, ranging from sport, mental health, and the Black Lives Matter movement, to give some examples. Archie has been a pleasure to work with, as not only is he open to me challenging him, and pushing him outside of his comfort zone to grow, but he has also challenged me on a number of occasions to develop myself too.
Do you know someone who could benefit from this type of programme at EFC? Contact us today!