Chris Sanigar
Chris is Empire Amateur Boxing Club's Life President, a role which was bestowed to the man who kick started the Empire success story in 2010.
Chris boxed for the club, reached the national ABA finals in 1977 and was the first boxer from the Empire ABC to box for England.
Upon turning professional Chris moved to London to train under legendary coach George Francis training alongside World Champions such as John Conteh, Cornelius Boza Edwards and Frank Bruno. As a professional he boxed all over the world, in countries as diverse as Australia and Zambia.
Upon his retirement from professional boxing Chris returned to his Bristol roots to create a sporting legacy that is the envy of the city's other sports.
Chris is responsible for producing numerous champions, including Ross Hale, Glenn Catley, Adrian Stone, Dean Francis, Lee Haskins, Jamie Arthur, Darren Hamilton and Lee Selby. This sporting success established boxing as a major feature on the city's sporting scene.
As an internationally renowned boxer, manager and trainer, Chris has also worked corners in some extraordinary boxing events over the past 20 years.
He regularly travels the world visiting famous gyms like his good friends Freddie Roach Wild Card Boxing Club, Hollywood and Mayweathers Boxing Club, Las Vegas. This enables Chris to learn new and innovative training methods from the best trainers and boxers that can be instilled into the Empire.
Away from the ring he is the project's inspiration as he gives hours of time to local community events, including school presentations and fund-raisers. He has always said that the Empire Amateur Boxing Club must be a safe haven for people attending and that everyone deserves a chance. This community work was one of the inspirations for Fighting Chance project.
At the weekend he can often be seen on TV working in the ring at major boxing events or cheering on his beloved Bristol Rovers FC.
Lee Selby (IBF World Featherweight Champion)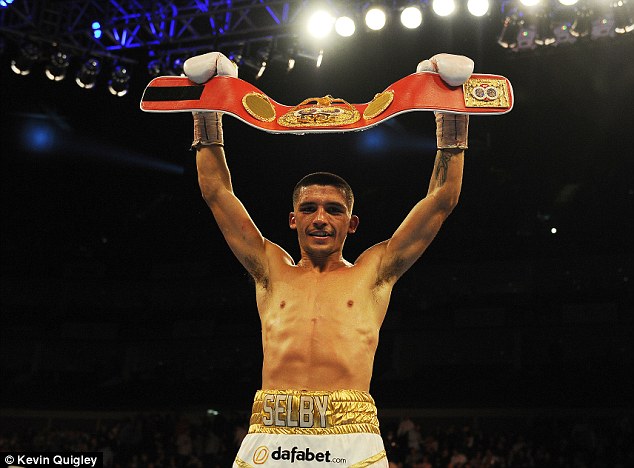 Lee Selby was born and raised in Barry, South Wales.  Lee was raised in a tough deprived community where violence, drugs and crime was an everyday occurrence.  Lee along with his younger brother Andrew were able to focus their energies into boxing and both have gone on the have great success in the sport.
Lee often agrees that if it wasn't for the sport of boxing he too would have possibly ended up in trouble with the law as many of his friends did.
Lee won the IBF World Featherweight Title on May 30th 2015 and is regarded as one of Britain's best boxers.
Lee who is managed by fellow Empire Ambassador Chris Sanigar trains at the Bristol Boxing Gym often visits and mentor's some of the young people on our programmes.