Sunday 26th April (ongoing)
The 2.6 Challenge 
As the impact of the Coronavirus in events became clear, the 2020 London Marathon changed dates from the 26th of April to the 4th October. On the day the race would have gone ahead, the fundraising community launched a national effort to save the UK's charities, and help to mitigate the lost fundraising potential.
We are asking you to think of a challenge to raise £26 for Empire Fighting Chance. You could run 2.6 miles, dance for 26 minutes or juggle for 26 seconds, or even tackle the full 26.2 miles in a creative way… The #TwoPointSixChallenge ideas are endless!!

How can I take part?
For more ideas on what to do for your 2.6 Challenge, check out these ideas.
You can also download the factsheet below to find out more information.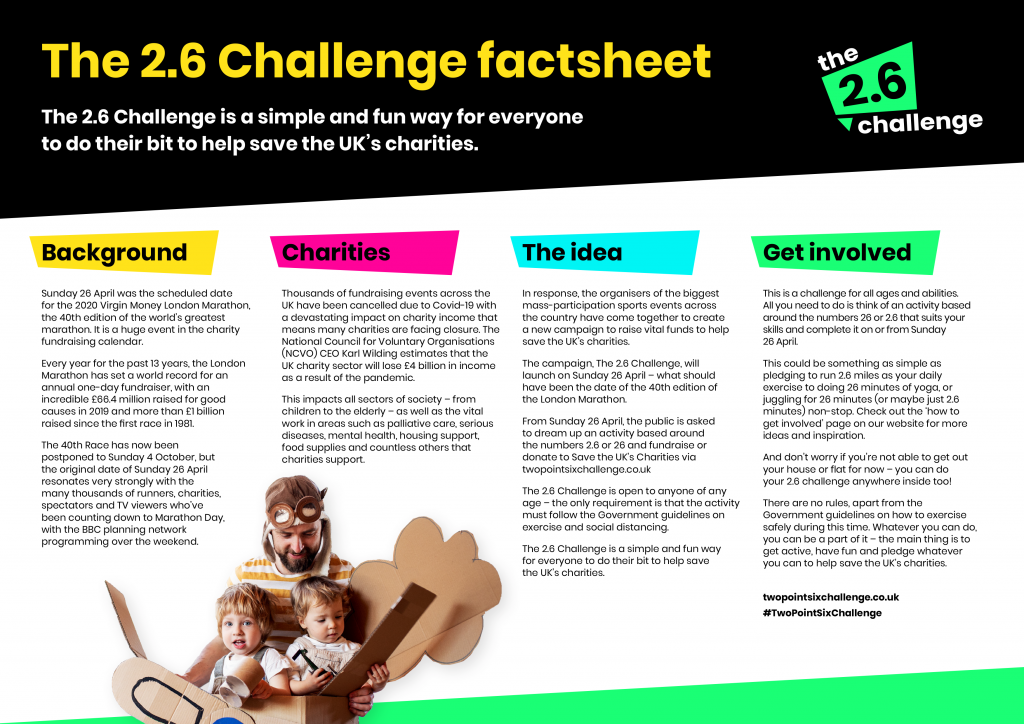 Whatever your age or ability, you can take part. After all, we're not looking for superheroes. We're looking for home heroes.
To start your own 2.6 Challenge or to donate to the campaign, please click here or fill in the form below.
Register your interest in this event