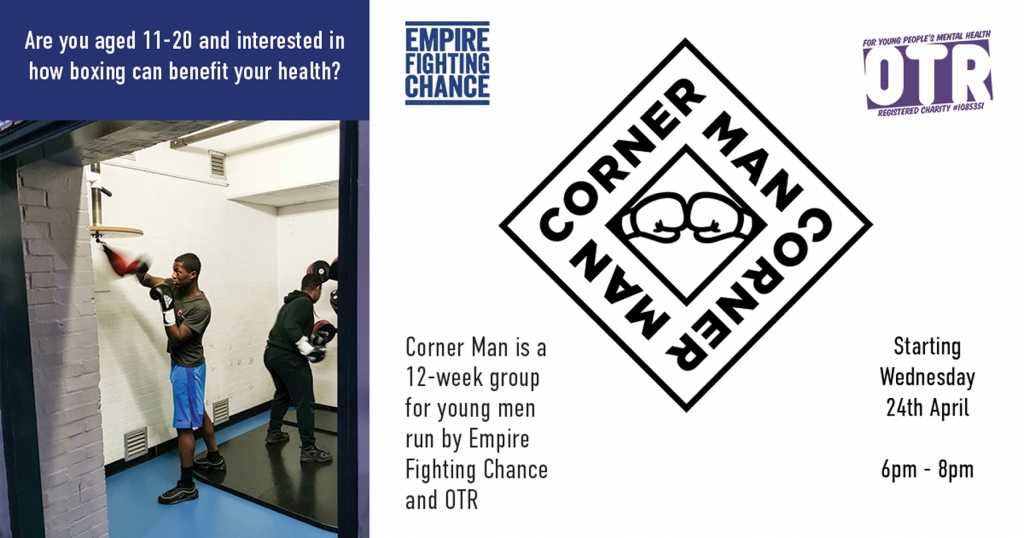 We are pleased to announce a new 12-week group, in partnership with OTR.
Focusing on one hour of boxing with one hour of group conversation, Corner Man will provide a supportive and safe space for young men to express themselves, within a disciplined but fun boxing environment.
Come in for our drop in session on Wednesday 3rd April before 1/2 term.
Register by calling 0117 908 6655 or email our Operations Manager Dan for more information.