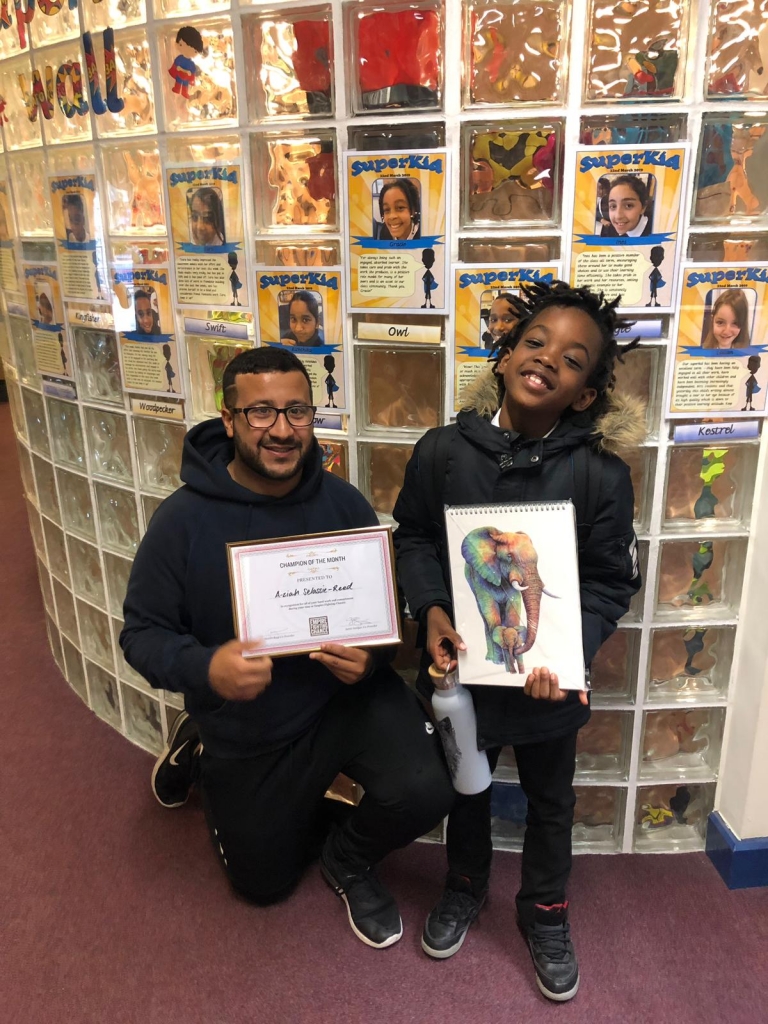 A-ziah who goes to Hannah More Primary is our Champion of the Month for March!
When A-ziah started coming to Empire Fighting Chance, he was struggling to stay in his classes, having problems with his concentration levels. Over the past two months he has been working hard on his boxing, and his teachers have noted an improvement in his mood and behaviour in class. It was great for us to hear that A-ziah attributes this change in his attitude to the boxing sessions with Courtney!
A-ziah was really happy to receive his certificate, pad and water bottle from Illustrate – so much so that he had to go and show his classmates and teachers!
Courtney told A-ziah he had won it because of his hard work over the previous weeks, and challenged him to not be complacent and to continue working hard.
We look forward to checking back in with A-ziah and Courtney over the coming weeks!