Our former Champion of the Month Matt has been shortlisted for a Bristol Young Heroes award under the category of Sports Hero!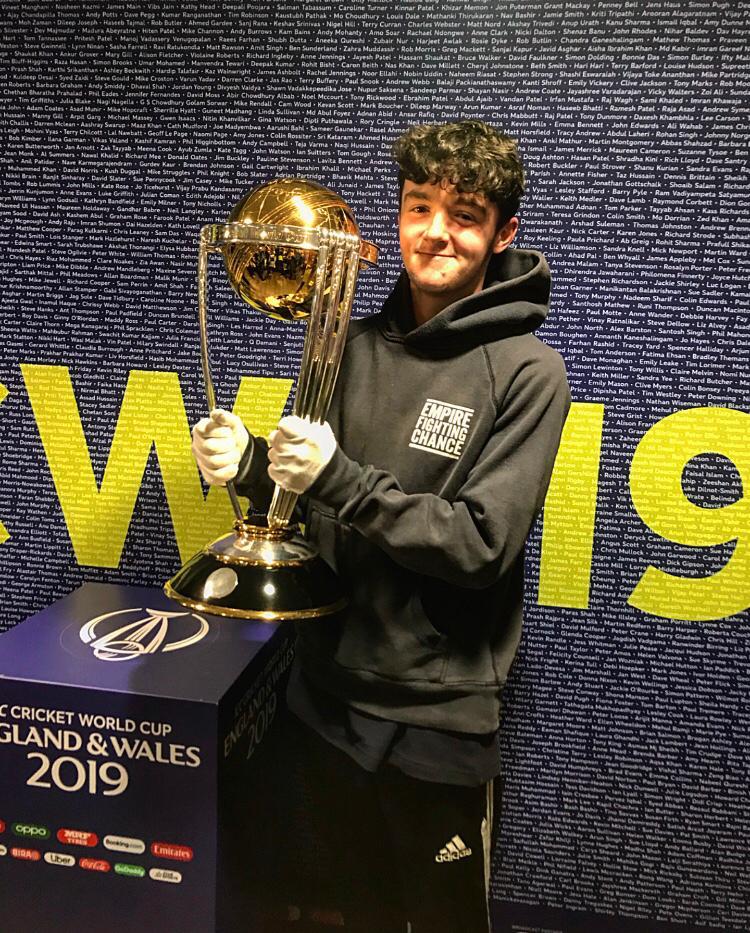 Nominated by his former coach Shiren, Matt has come in leaps and bounds since he started engaging at Empire Fighting Chance back in February of 2018.
Initially, Matt didn't seem very forthcoming or act like he wanted to engage in conversation with Shiren, however, he instantly received the kind of motivational support from Shiren that young people need. She noted:
'I'm proud of him for showing up to the session. I also told him that everyone needs to start somewhere and that if he perseveres, in a few weeks the things he finds difficult will slowly become easier as he gets stronger. He persevered through all the exercises and did not give up even though he was visibly struggling and I repeatedly told him that I am very proud of him for sticking through it and not giving up.'


Coach Shiren
Over time, Matt's continuous effort and attendance was met with constant support from his mentors. Throughout 2018's notes, he occasionally presented as visibly upset or frustrated, but boxing training became the motivating driver for him and he often mentioned wanting to become a professional fighter when he was older.
Matt was always very receptive to feedback and to the personal development messages that the coaches work into sessions. He also became very determined when challenged, pushing past his initial difficulties with the fitness levels needed for the training. However – like any person with emotions – he would occasionally get angry or frustrated with himself but having Shiren explain to him that she used to have exactly the same feelings about herself when she trained, seemed to really help him.
Linking these difficulties to quotes from sporting heroes who went through the same issues also has a profound effect on our young people. Matt's favourite quote helped him understand that sometimes you have to do the things that you don't enjoy in life to get to where you want to be.
"I hated every minute of training but I said don't quit, suffer now and live the rest of your life as a champion."

Muhammad Ali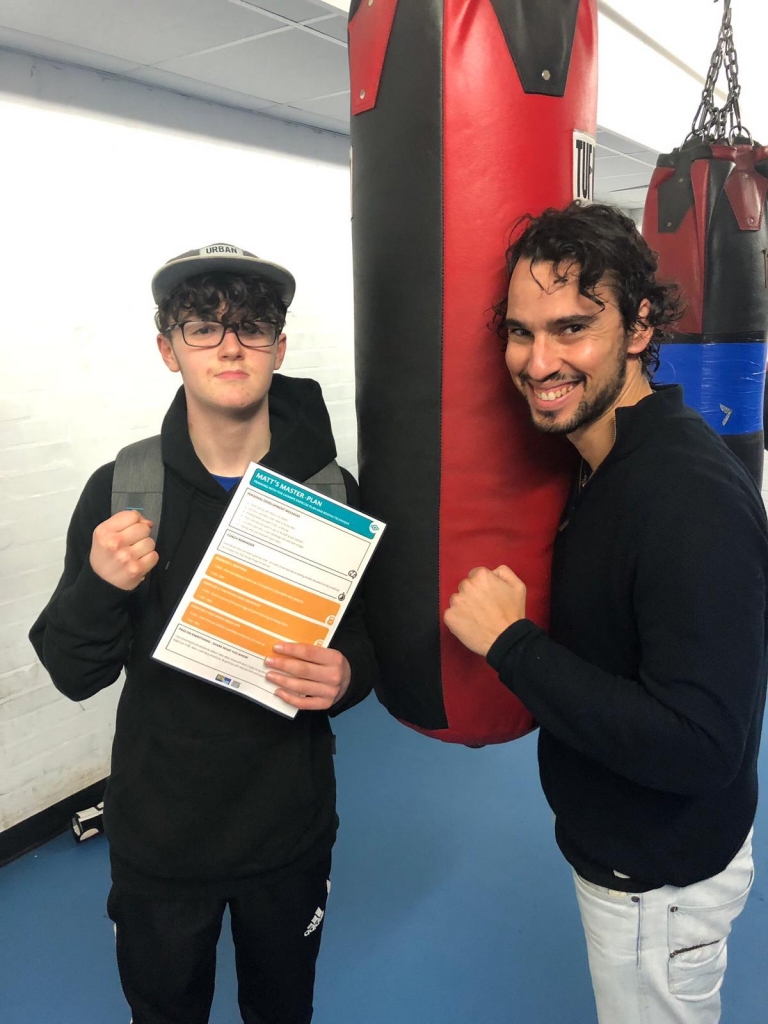 Within six months, Matt was invited by our Sports Psychologist Sam Kotadia to design his own training plan based around our 20-week programme. This would then be used to help mentor other young people based on Matt's own experiences.
As part of his development, we offered Matt the chance to become the coach for the day, subtly moving him into that position of responsibility and authority with others looking up to you. He trained Sam – and two young people also engaging on the programme – on a non-contact boxing session, and his coach Shiren made the following observations:
He was very good at maintaining discipline but he had planned a very fun session. He was good at encouraging them and pushing them to be better. I initially thought that the session he had planned would be too hard for them to complete but he surprised me by believing in their abilities and they completed it. Both said they enjoyed the session. He incorporated reaction time games, fitness and bag work into his session along with pad work, speed drills and sprint drills. He was a passionate, energetic coach who gave praise where it was due. At the end of the session, Sam asked Matt to be his personal trainer from next week and Matt was overjoyed. He was very receptive to feedback and was happy when he heard that I thought he had done really well in the session.

Shiren, sessional feedback notes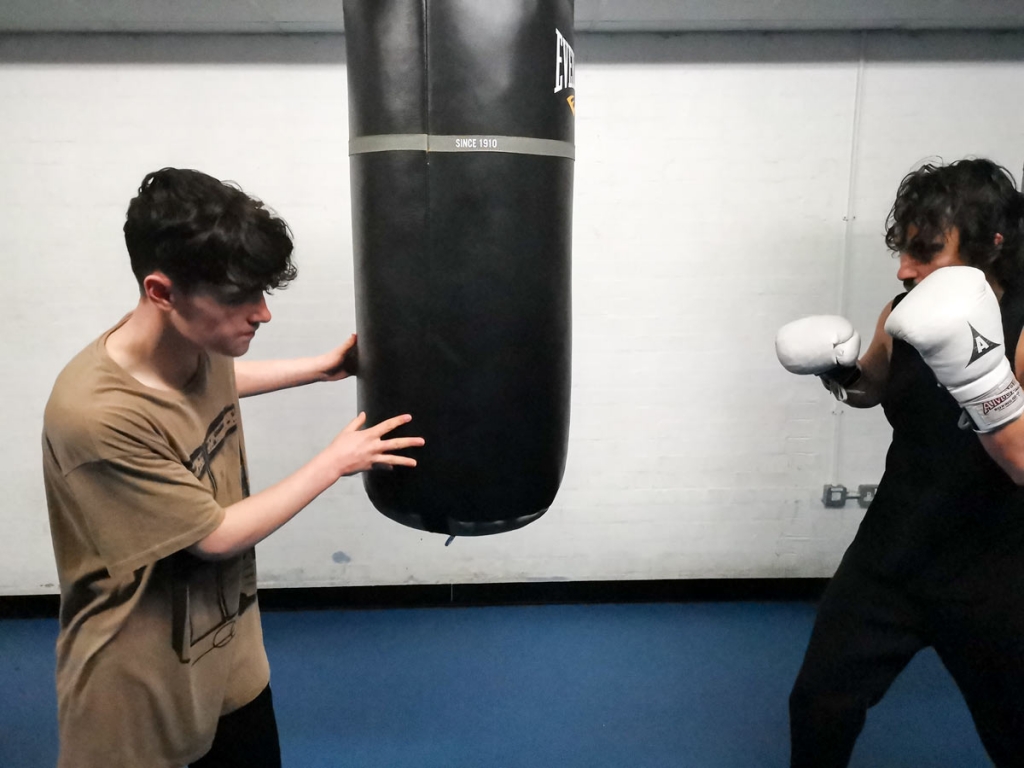 In October, Matt was awarded the Champion of the Month award for his outstanding progress and dedication to improving! As well as training Sam, he also begun to work with our Careers Manager Sharon. Sharon would help Matt with his GCSE's and work experience opportunities, and Matt would engage in every opportunity that came his way in terms of visits to businesses, and even being present for the Royal Visit from The Duke and the Duchess of Sussex!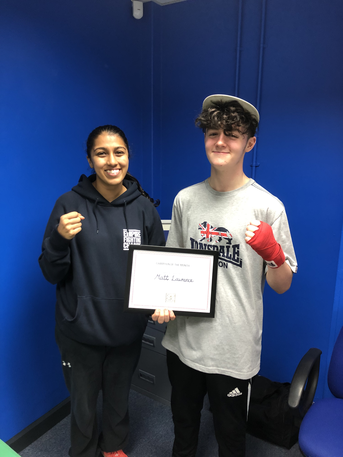 Matt's unrelenting dedication to the basics of turning up, being on time, and having a positive attitude lead to him being offered three days of work experience at Empire Fighting Chance. He and his friend Iestyn (pictured below) were also offered the chance to train Gloucestershire Cricket professionals in boxing, which is not something that many can say they have had experience of at 15!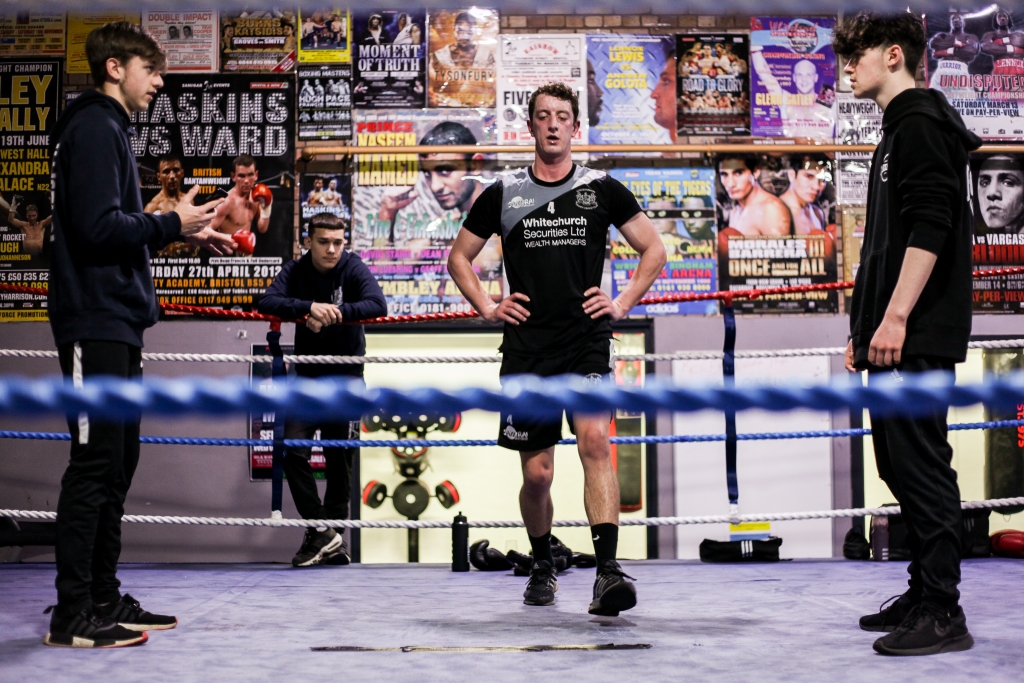 Considering the difficulties Matt was having when he was initially referred to us, he has grown to be an inspirational person and role model to other young people in our community. For this we feel he is deserving of the Bristol Young Heroes Award!
Best of luck, Matt.