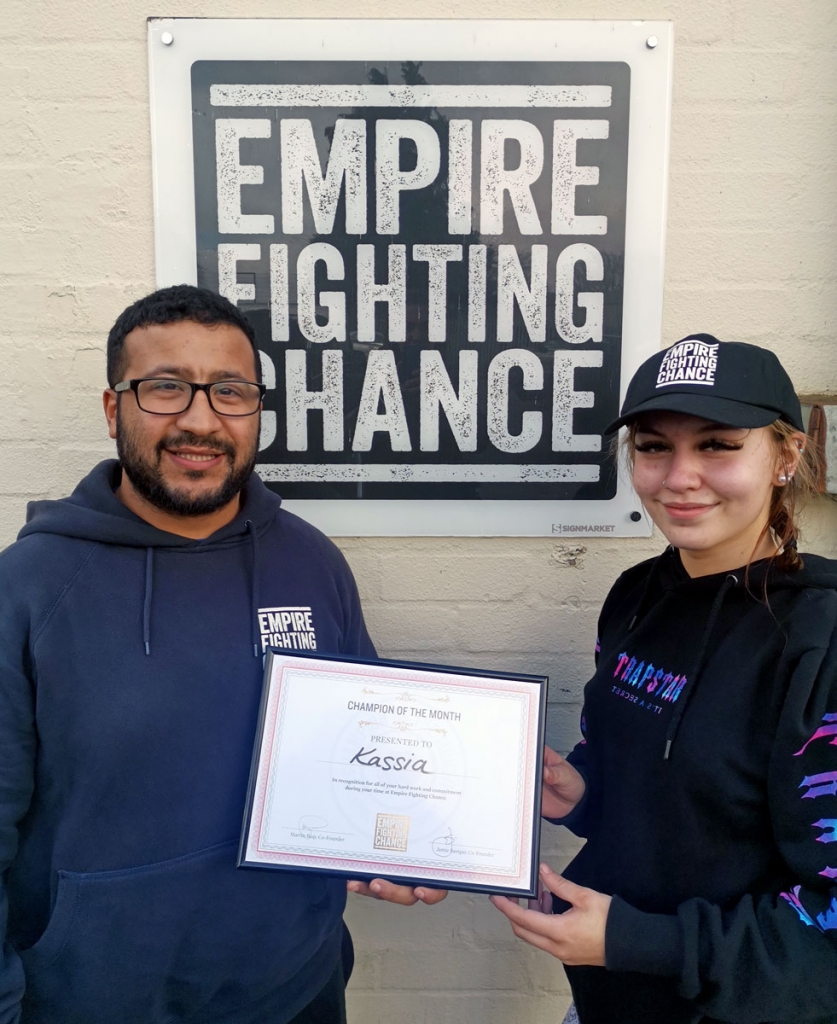 We're happy to announce that Kassia is our new Champion of the Month for February!
Kassia, 15, has attended 11 sessions with us so far after being referred from Pathways Learning Centre – South Glos Pupil Referral Unit in Downend.
Kassia has shown her hard work and determination in every session and has put in consistent effort, especially as her sessions are three hours long!
She has inspired her best friend to come to the sessions and also work hard alongside her. Since attending the gym Kassia has changed her ambition from planning to train to be a hairdresser, to wanting to become a personal trainer thanks to her sessions at the gym.
She has recently been accepted into college to do a personal training course, and will complete a week of work experience with us in the near future.

Keep it up, Kassia! Well done.