We are delighted to announce our newest partnership with Anderson Financial Management, a Bristol based business who provide a wide range of financial services to the highest of standards.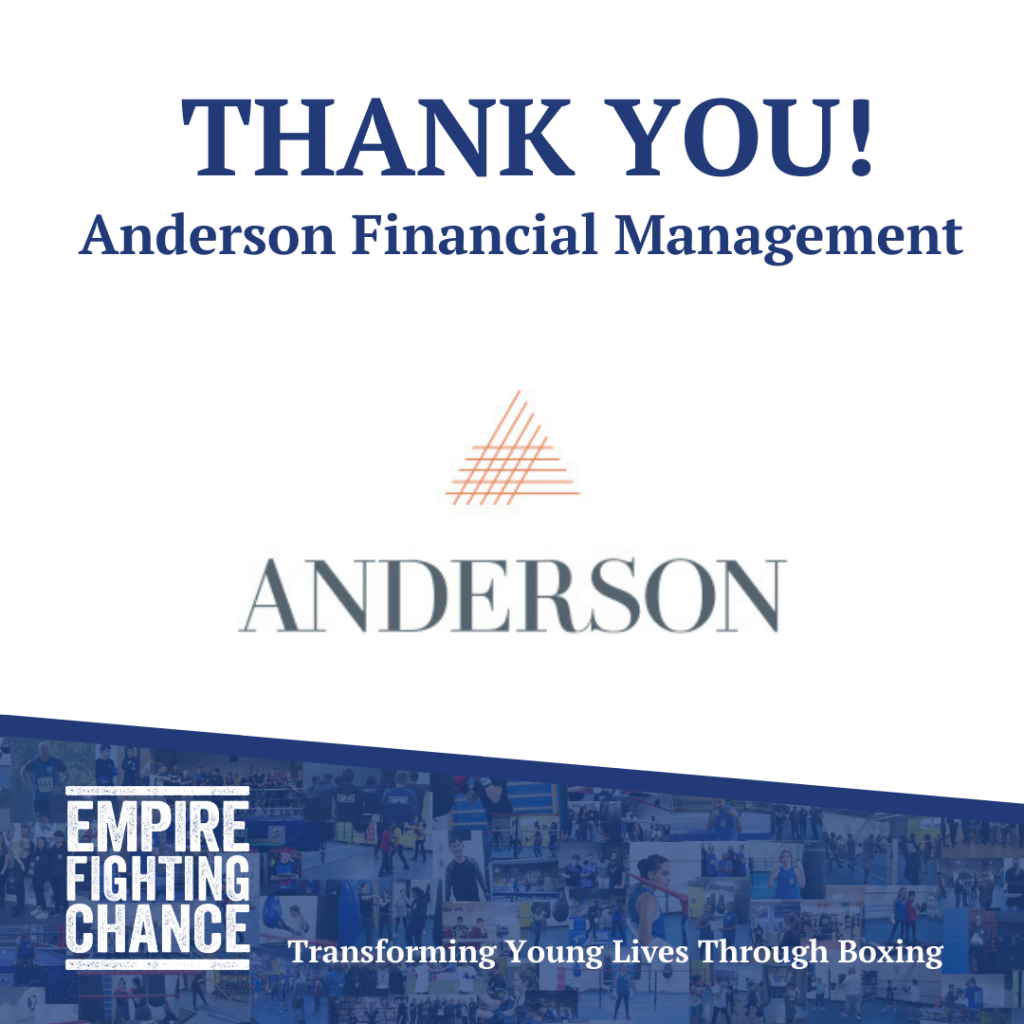 They have already made an incredible donation of £4,000 to help fund a mental health therapist for our quickly growing Boxing Therapy programme, as well as working with our careers team to plan and deliver financial education sessions to young people.
The Andersons team are passionate about supporting Empire Fighting Chance's work, especially regarding the mental health of young people, as well as using their financial knowledge to help upskill young people who might not have access to the sector.
"At Empire Fighting Chance we are delighted and excited to be partnering with Anderson Financial Management. Their desire to help some of the UK's most vulnerable young people was obvious from our first conversation and I know they will have a positive impact across so many of our areas of work.
Not only are staff already developing ways to be involved with our careers program to help young people into employment or back into education, the partnership was launched with a generous donation towards additional therapy resource. The support of Andersons will help young people who are most in need, transforming lives and helping them see a better future" – Martin Bisp, CEO.
We are really excited to be able to invite the Andersons team down to the gym once restrictions allow, and put them through their paces in a fun team building session!