I've been aware of empire through work fundraisers for a number of years and have finally found a challenge that I hope will allow me to raise some good awareness, and money, for the charity- which does such excellent work in the local community. Having now been down to meet the team and see the site, you really get a flavour for the time and effort that goes into providing a path and structure for those being supported. I can't fully appreciate or understand what going through the scheme must be like, but hopefully by completing this challenge I am able to help in raising some more money to support such an excellent initiative.

Oli Macrae
Across 7th & 8th May Oli will be attempting the 4-4-48 challenge to raise vital funds for Empire Fighting Chance. This means he will need to run 4 miles, every 4 hours, for 48 hours.
Starting his first run at midnight on the Thursday night and finishing at 8pm on the Saturday. No breaks, a 4 mile (6.4k) run on each four hour mark.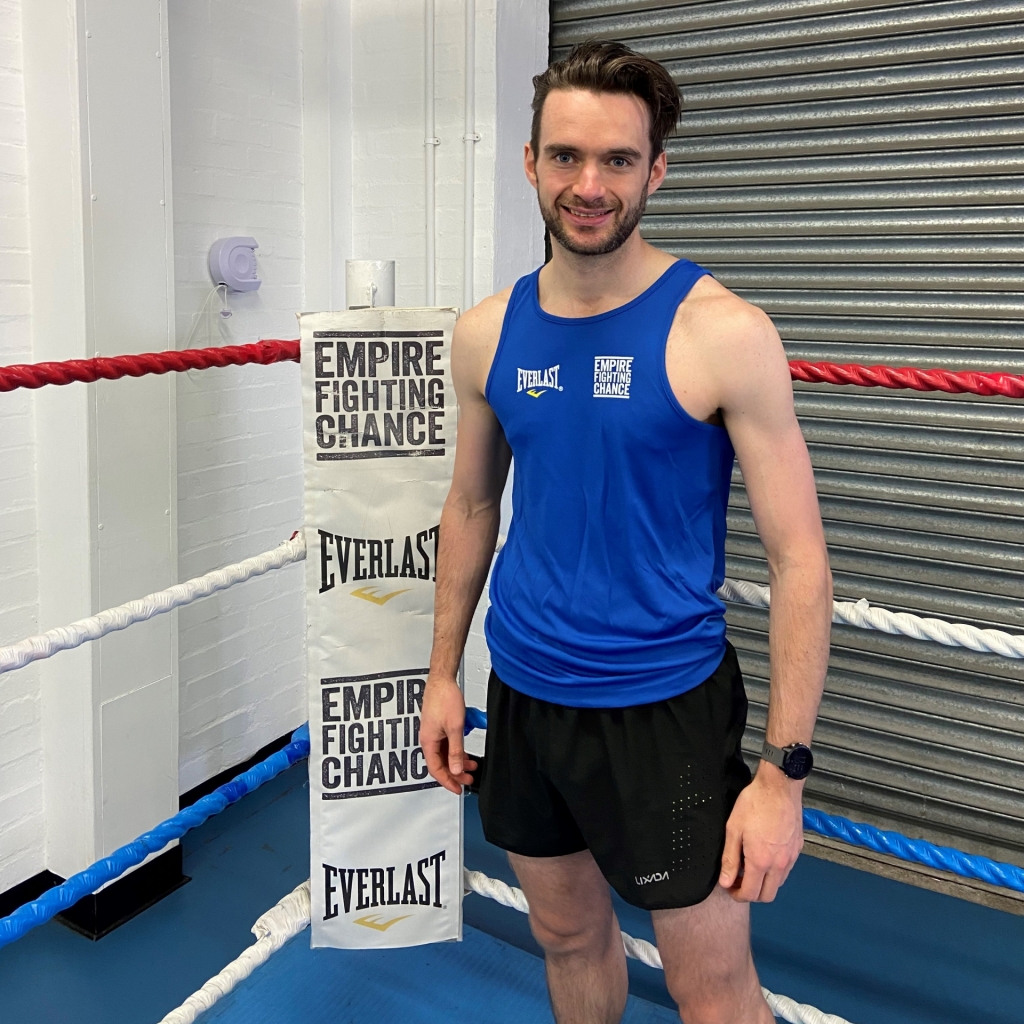 The total distance Oli has to cover in the 48 hour period will be 48 miles (77.2k), however the distance will not be the most challenging factor. This challenge is all about being uncomfortable- limited rest, no sleep, and a real mental as well as physical challenge.
Everyone from Empire will be wishing Oli the best of luck with his challenge, and we are always so grateful to anyone taking on a fundraising challenge to help us to transform more young lives through boxing.
If you wish to support Oli in his challenge please find his fundraising page here: https://empirefightingchance.enthuse.com/pf/oli-macrae