Over the last week we have seen multiple stories of young people being affected by knife crime. 
Yesterday the BBC ran a story of two teenage boys being stabbed to death in London which brought the total there to 21 already this year. In context 17 were murdered in the whole of 2020. London is apparently on track for the worse year for young homicides since 2008.
In Bristol we read about the trial of 4 men who killed Andre Gayle in Easton and a 17 year old boy who repeatedly stabbed and humiliated a 13 year old in an affluent Bristol suburb. He himself had been a victim of knife crime.
I often read solutions from those in the media that revolve around tougher policing and tougher sentencing which I believe portrays a lack of understanding of the underlying causes.
Knife crime is not the disease but a serious symptom. Poverty, systemic disadvantage including school exclusions, poor metal health and complex homelives, are shown time and time again to be the disease.
Studies have shown that youth violence disproportionately affects the poorest communities and a slew of academic papers from places as wide ranging as Kings College London, University of South Wales and University of Lancaster all present evidence to back this up.
In our experience, knife crime isn't something that can be policed out of existence. Whilst stop and search may have a place, this combined with aggressive policing will not prevent young people from carrying knives. We are continually told by them that fear of being stopped by the police is less than their fear of the streets and so the cycle continues.
Let's openly acknowledge the problem and it's causes by having honest and authentic conversations around the realities of knife crime, and ultimately investing in the communities that have so frequently been ravaged by years of cuts and austerity. We have to make a change from the ground up.
It's not easy, but, by accepting that there is no quick fix and that this will be a lengthy process of education, patience and understanding seems the only way we will make a consistent and lasting difference.
I have never met a young person whose life desire is to be in a gang or is to be stood on street corners selling drugs in the cold and rain. These are driven from circumstance.
During a recent conversation with an MP from South Wales he revealed that the police in the area call the trains from Temple Meads into the valleys the St Pauls express. This is because of the sheer volume of children bringing drugs into the area. Children, not adults, children as young as 8 who have been groomed and are frightened.
These things occur due to a series of factors including complex chaotic homelives, poor mental health and poverty.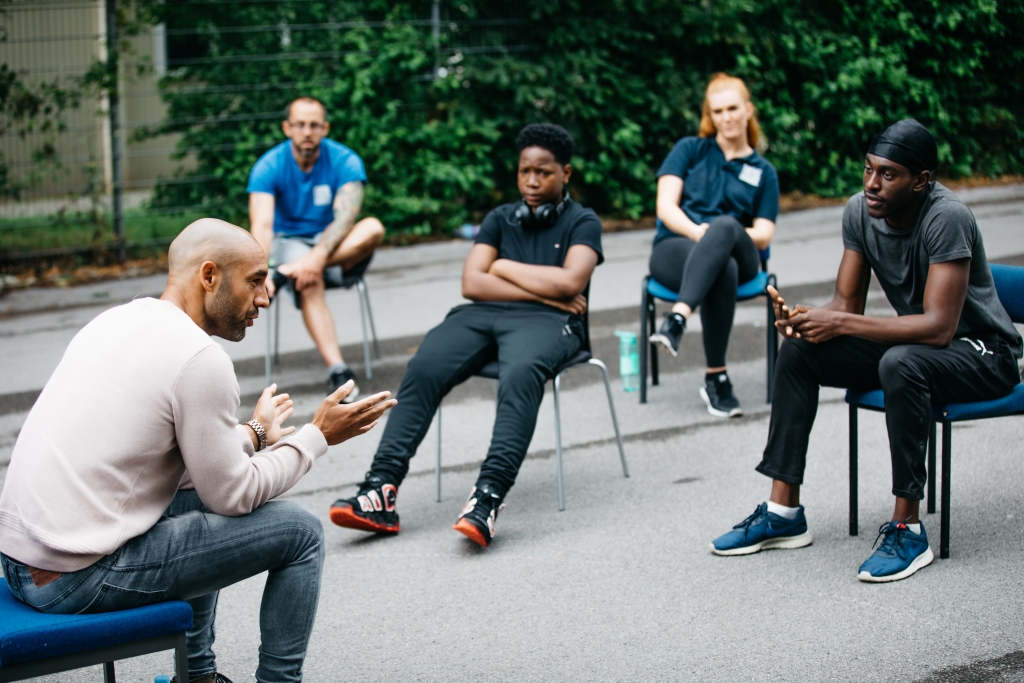 So what do we do?
To effect real change, we need to tackle it from the ground up. This will only come from investment and early, community-wide engagement that includes policing, education in schools, community groups and input from the medical professions. A public health approach to try and educate violence out of existence.
We need to make it culturally unacceptable to carry a knife, with zero excuses, zero credibility and full education around the effects.
We need to tackle the systemic problems that create the perfect storm for violence including access to mental health services, creating tangible employment opportunities and restoring services to those communities that need them the most.
Across the UK there are brilliant organisations working in communities, there are a number in Bristol including us that are reducing crime, tackling poor mental health and offering opportunities but without a change of policy and investment we are fighting the good fight but not always winning, let's change that together.
Written by Martin Bisp, CEO Empire Fighting Chance