We are delighted to announce that The October Club have chosen Empire Fighting Chance as their charity for 2022. We are excited to work together to make a difference to the lives of some of the UK's most vulnerable young people.
Empire Fighting Chance support young people through innovative programmes combining non-contact boxing training with psychology, therapy, and careers.
We currently work with approximately 5,000 young people a year in Bristol and across South Wales whilst supporting partners delivering our flagship Training with Champions programme in Devon, Dorset, Cornwall and North Wales. We have also become England Boxing's official partner.
Empire Fighting Chance exists to support young people who face disadvantage and adversity. COVID-19 has intensified their struggles, with poverty rising in the neighbourhoods in which we work. The toll that poverty takes on individuals and their families is substantial and can include family breakdown, abuse and household dysfunction.
Faced with conditions that are toxic to wellbeing, young people often struggle with their mental health. Their distress can be expressed in ways that can lead them into trouble rather than care and support, including poor behaviour in school, substance misuse and gang crime. Their multiple, complex issues prevent young people from engaging in education and employment and accessing traditional support services.
Martin Bisp:
"Jamie Sanigar and I started Empire Fighting Chance when we witnessed a drug deal in inner city Bristol. For reasons we have never fully understood we went over to challenge the young people and invited them back to the gym for 1:1 training session. From here we have grown from a small community boxing project to a local, then regional charity and now national charity.

We have witnessed the effects of poor mental health, deprivation and inequality across towns and cities in which we work and realised that we could, through sport and intensive support, make a lasting change.

The effects of the pandemic are not yet fully understood but we know that mental health issues and disadvantage have grown which is why the support of The October Club will be transformational.

It will allow us to create a national network of community-based organisations supporting children who need it the most and to advocate for changes in the way we invest in community based services.

It will transform and even save the lives of thousands more young people who will be able to access our 20-week programme combining boxing, mentoring and psychological support

Because of The October Club, thousands of young people will improve their mental and physical health, reduce their involvement in anti-social and criminal activities, and improve their engagement with education and employment – which is an absolutely amazing thing."

Martin Bisp, CEO Empire Fighting Chance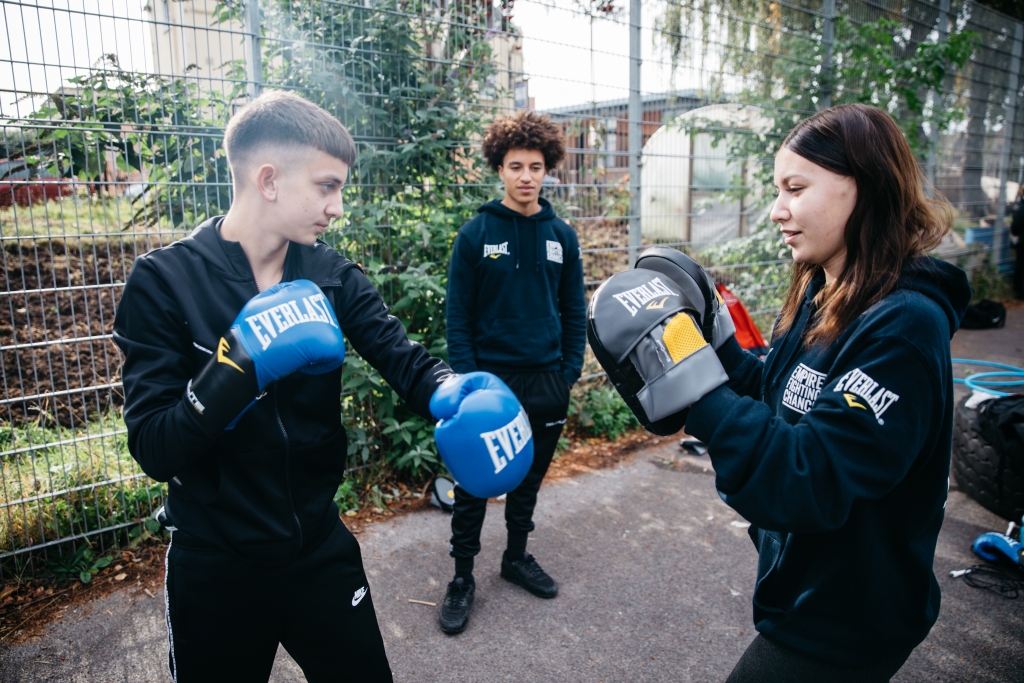 Henry Knapman, Chairman of The October Club, said:
"The October Club has seen the devastating effect that poverty, poor mental health, knife crime and violence can have on inner city areas and the communities living within them. We have a long history of being innovative and supporting smaller charities with transformational projects.

When we met and heard about the ethos behind Empire Fighting Chance, we knew it would be a charity that would bring transformation with our funding.

At the October Club we know and understand early intervention is so important with young people at risk. A programme that combines community, mentoring, education and non-contact boxing is a really innovative way of tackling the issue.

We are really looking forward to seeing Empire Fighting Chance transform their impact and use reach thousands more young people, helping them to make positive changes in their lives that will also benefit society at large."

Henry Knapman, Chairman of The October Club