At Empire, we are immensely proud of our coaching team which inspires and transforms the lives of thousands of young people every year.
So when Serena, one of our boxing coaches, won the Bristol Young Heroes Sporting Hero award last month, we were thrilled to see her getting recognised for the incredible journey she has been on.
Each year, the Sporting Hero Award is given to a young person in our city who has exceeded expectations and triumphed in sport, especially by overcoming adversity or challenging circumstances.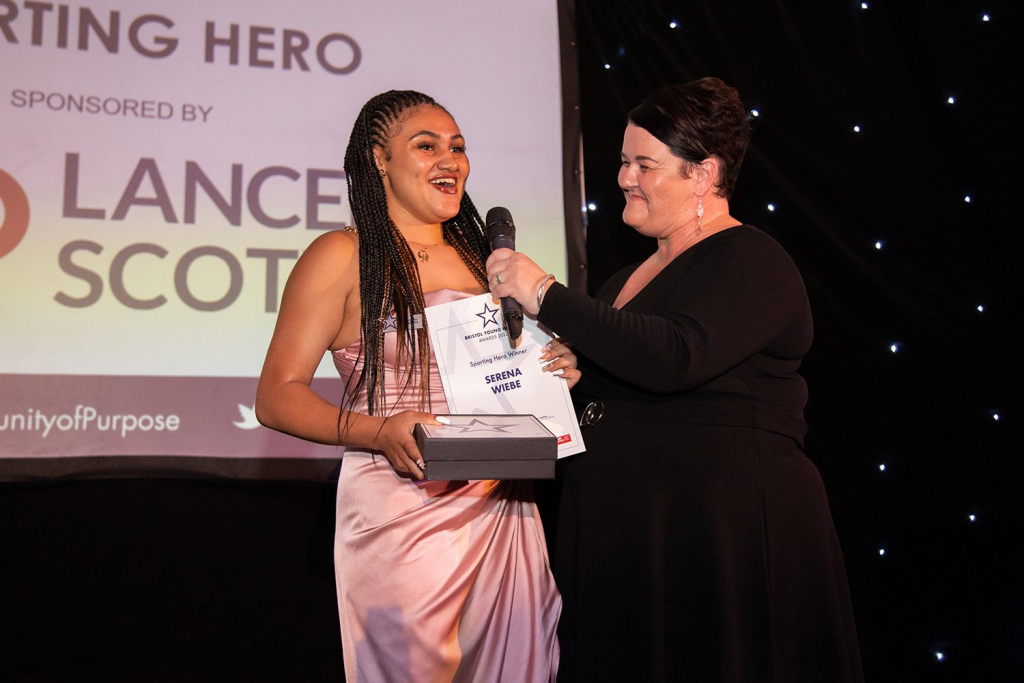 Serena's story
Four years ago, Serena's brother tragically took his own life, which left the family devastated. Serena battled severe sadness, frustration, anger, confusion, and a sense of feeling isolated. But Serena decided not to give up.
Serena didn't want young people to feel as lonely as she did when she was going through a traumatic time. She knew that her story, combined with the power of sport, could have a real impact on young people.
So, she decided to pursue a career in sports mentoring and coaching. After doing work experience with Empire Fighting Chance, we trained Serena on delivering our Training with the Champions programme, and she demonstrated excellent coaching skills. We went on to offer her the role of Junior Coach.
Now, she is a role model to others, instils confidence and resilience in young people, and is passionate about what she does. She loves boxing, understands its transformational power, and isn't afraid to share her story to inspire courage among the people she works with.
We are proud of her bravery, and of how she has already transformed so many young lives.
Serena said: "It's a privilege to work for Empire, and winning this award means so much to me. I think it's important to share my story, because I don't want the kids that I work with to think I'm perfect. Honesty is so important."
Luke Jones, Head of Operations at Empire, said, "We are hugely proud of Serena winning the Young Hero Sporting Award. Serena combines her impressive coaching talent with her own unique story to help inspire and support young people across Bristol. Huge congratulations, Serena."
Serena's mum, Roxy, said: "Seeing my daughter win the Bristol Sporting Hero Award has made me very proud – it was truly a beautiful night. And I want to thank Empire Fighting Chance for doing so much for her and helping her to believe in herself. The evening was fantastic, and it was wonderful to spending the evening with all those talented young people and guests. I also want to say thank you to all the sponsors and everyone that help to accommodate such smashing night."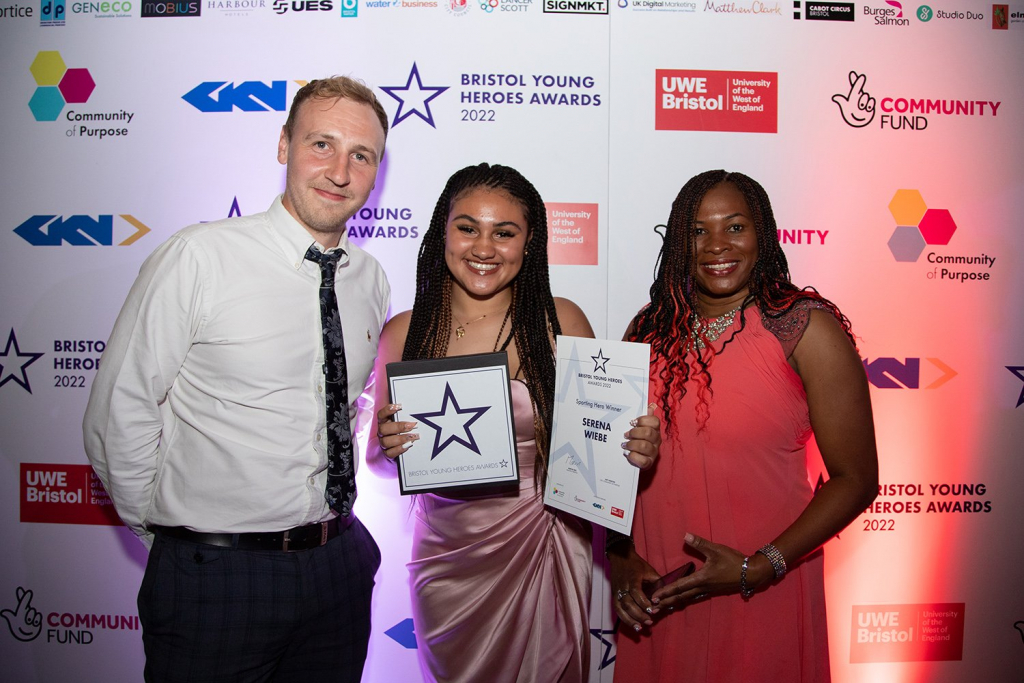 To find out more about our Training with the Champions mentoring programme, click here.
To refer a young person to Empire Fighting Chance, email info@empirefightingchance.org
Watch Serena winning her award at the Bristol Young Heroes Awards 2022 below.