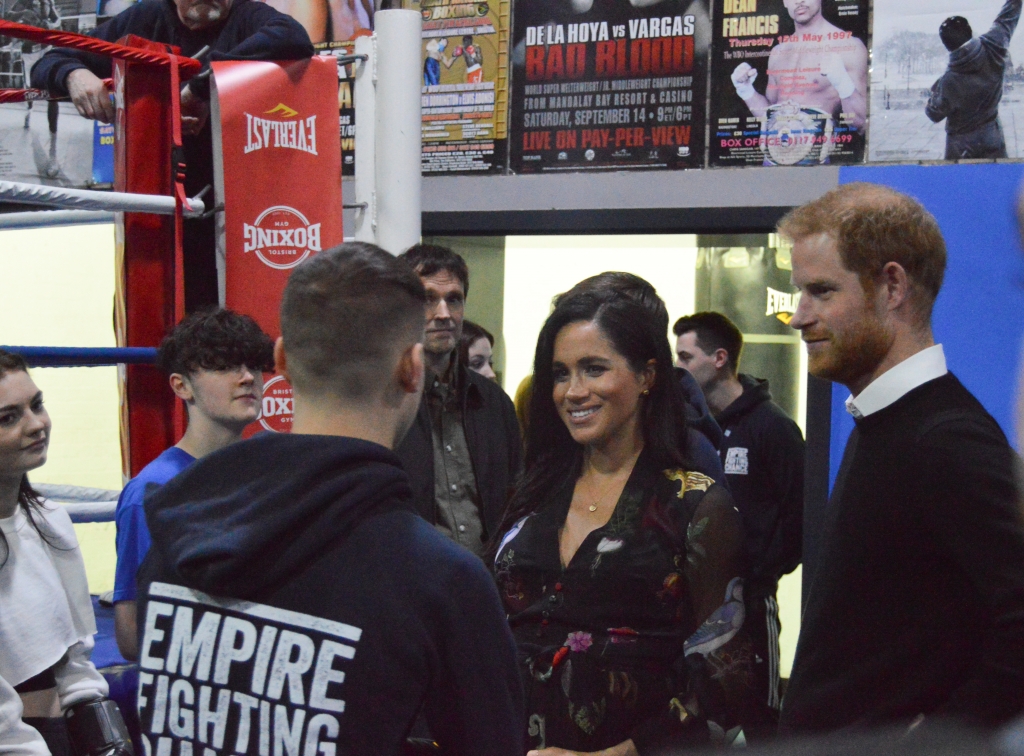 Steven was originally referred to Empire Fighting Chance during summer 2018. Our coach Shiren worked closely with Steven, and noticed that he was making a marked improvement after each session.
Steven began to express his interests in creativity – particularly photography – and we offered him the chance to photograph the 'A Year Outdoors' art exhibition as Empire Fighting Chance's official photographer, where he exhibited his confidence by directing attendees for photographs and getting some great shots!
With this performance in mind, we invited Steven to support our in-house photographer Kane with our Royal Visit just under a fortnight ago, and here is a web gallery of the results and Kane's comments about Steven's work:
"You can tell Steven's got a good eye for a photograph, and he's been confident talking to me about photography and technical aspects of composing a digital image.

I was open with him about some of the pressure and challenges that I faced with photographing a day like that, it can put you under pressure to perform, and he was more relaxed than me about it afterwards and I've been doing freelance jobs for about 8 years!

Even the challenge of dealing with film and photography crews all battling to get the shot didn't really faze him, and hopefully this has been a great experience he can use to further his portfolio. The gym's a challenge to photograph, the lighting is tricky when mixed with trying to capture action of boxing and decisive moments, so he's doing well.

It was really beneficial for us to have another photographer getting the shots when we were in different rooms, so I wanted to put up all of Steven's photos so you get a full feel for the day from his perspective. I'm sure we'll get to work alongside each other again."

Kane Rich
Thanks a lot, Steven!
For the full web gallery of Steven's images, click here.
All photographs © Steven Elvins