We're very happy to give Steven our Champion of the Month award for April!
Steven has really made a big effort to engage with and use the networks and opportunities that we have provided for him; photographing and interviewing Gloucestershire County Cricket Club professionals at their media day, as well as our 'The Gloves Are Off' quiz event back in April.
As well as his consistent attendance, he has really pushed himself out of his comfort zone with his fitness and his attitude towards it. Taking on the challenge of running the Bristol 10K, he never seemed phased by the effort or the challenge, and despite having only run his first training mile back in March he was able to complete the race, even managing to overcome an ankle injury in the first mile.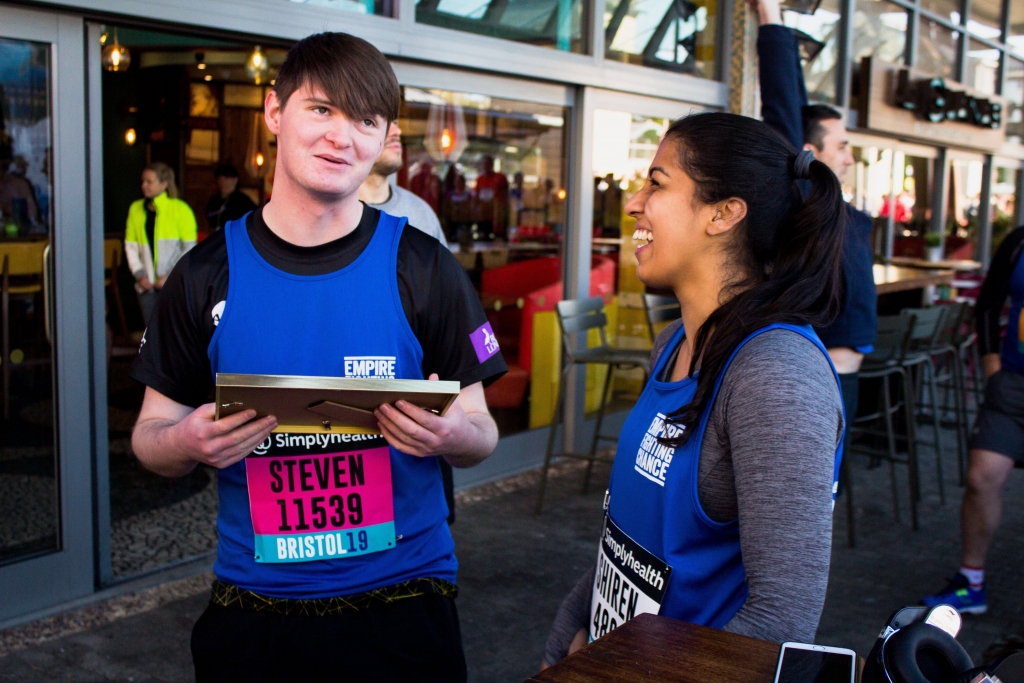 Here's his coach Shiren surprising him with his Champion of the Month certificate just before the race – we've got some Illustrate goodies for you in the gym when you're next in!
Congratulations on finishing the 10K and for being our Champion of the Month, Steven! Keep up the great work.