Extract Coffee have supported Empire Fighting Chance for nearly two years now, with their team really engaging in the work that we do! Extract staff members Ed, Donna, Lisa, Mona & Mhairi ran the Bristol Half Marathon for us, and we encouraged Extract staff with their fitness during some tough box-fit sessions at their roastery!
As well as this, both our Careers Manager Sharon, and Dan Lacey (Extract's South West Regional Manager) visited schools with Works Bristol as part of an early careers programme aimed at helping young people consider a wide variety of careers options.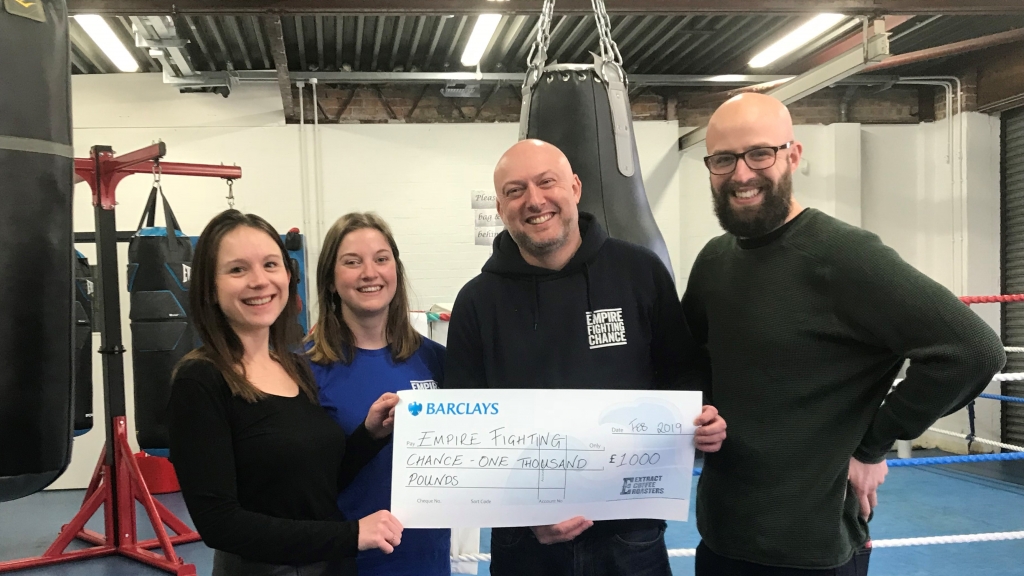 What's more, Extract have launched their Strong Man, Strong Woman coffee, where £1 from every kilo sold goes to Grounds Up, their charity collective supporting Hotel School in London and Empire Fighting Chance.

For more on the partnership – including how to purchase Strong Man, Strong Woman coffee and support Empire Fighting Chance – click the link below: