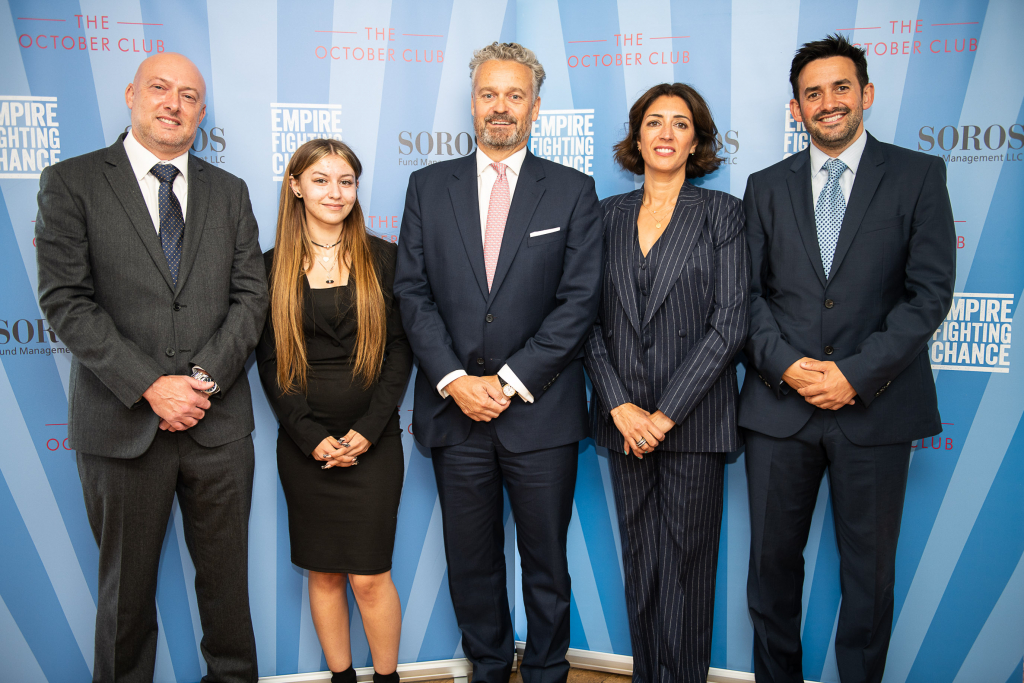 The October Club will assist Empire Fighting Chance in its aim of helping 15,000 vulnerable young people across the UK every year.
Claire Coutinho MP and Chairman Henry Knapman welcomed the charity as The October Club's charity for the year 2022 at a House of Commons event.
LONDON, 30 June 2022: The October Club, a committee of philanthropists based in the City of London, has officially launched its partnership with its chosen annual charity, Empire Fighting Chance, at the House of Commons. The event was hosted by Claire Coutinho, Conservative MP for East Surrey, and The October Club Chairman Henry Knapman, and attended by the October Club's Committee, Empire Fighting Chance and October Club supporters.
Since 1987 the October Club has raised over £13 million for transformational projects, and last year raised a staggering £900,000 at its annual fundraising gala dinner. In 2022 it will raise funds for Empire Fighting Chance's national expansion programme.
Where poverty has a devastating effect on young lives, this Bristol based charity has been supporting young people for over a decade within Bristol and across Wales and the South West. With support from The October Club the charity will expand its reach across the UK and aim to triple the number of young people benefiting from its services.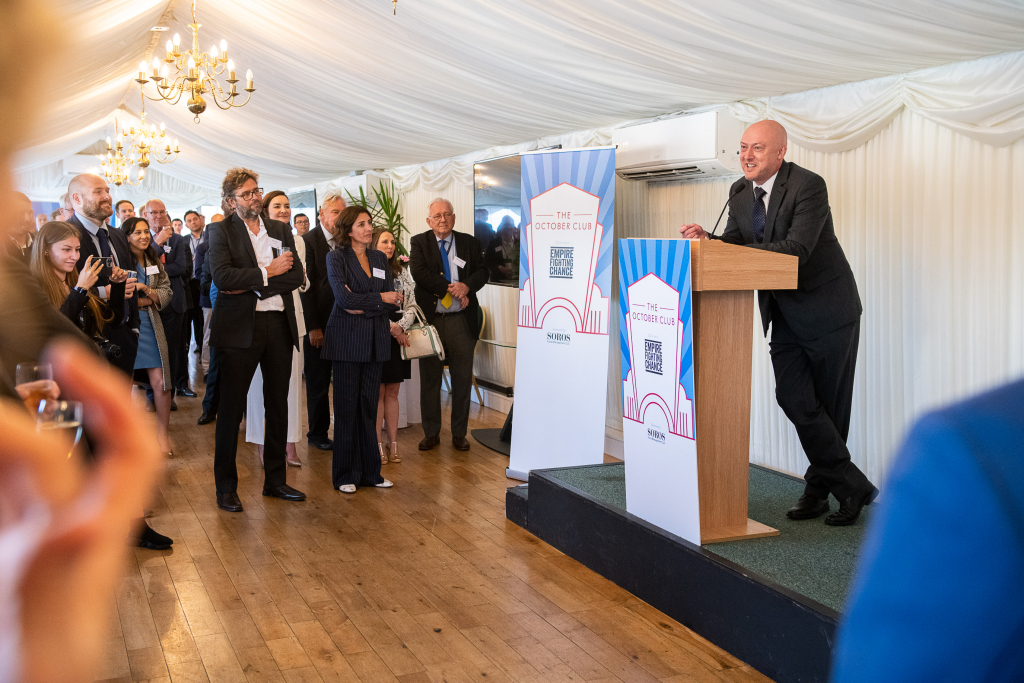 Working with England Boxing, Empire Fighting Chance will recruit, train and support Boxing Clubs across the UK to deliver their sports-based mentoring programme; Training with the Champions. This 20-week programme combines boxing, mentoring and psychological support where young people are supported to set personal goals and take positive steps towards achieving them, such as leaving a gang or returning to school. Over 3 years the charity aims to support up to 15,000 young people annually to improve their mental and physical health, reduce their involvement in risky, anti-social and criminal activities and improve their engagement with education and employment.
Henry Knapman, Chairman of the October Club said: "We know and understand early intervention is so important with young people at risk.When we met and heard about the ethos behind Empire Fighting Chance, we knew it is a charity that will bring about real impactful change with our funding. We have a long history of being innovative and supporting smaller charities with ambitious projects so we are really looking forward to seeing Empire Fighting Chance reach thousands more young people with its unique and life-changing programmes."
Martin Bisp, Chief Executive of Empire Fighting Chance said: "Empire Fighting Chance is honoured to have been chosen to work with The October Club. Over the last decade, and especially through the pandemic, we have witnessed the effects of poor mental health, deprivation and inequality across towns and cities in which we work and seen first-hand how our programmes through sport and intensive support make a lasting change to some of the most vulnerable young people in our society. The support of The October Club will be transformational. It will allow us to create a national network of community-based organisations supporting children who need it the most and to advocate for changes in the way we invest in community-based services."
Claire Coutinho MP said, "It's fantastic to see the City backing small UK charities like Empire Fighting Chance. From my experience working in social justice and meeting charities like this up and down the country, so often it is smaller charities who can provide the deep and personal connection to help transform people's lives."